MINNEAPOLIS, Minn. –-(Ammoland.com)- Viridian Weapon Technologies is pleased to announce the release of the new "Art of Defense" video series, showcasing life-saving firearms and defensive techniques for personal protection. Episodes will be released on YouTube beginning the last week of June. Viewers are encouraged to subscribe to the Viridian YouTube channel to be notified when new episodes are available. The first episode is now live here.
Presented by Defensive Mindset Training and Range Systems, the "Art of Defense" series is hosted by Beau Doboszenski, owner and lead instructor for Defensive Mindset Training. The video series is designed to address common defensive mistakes, answer everyday questions, provide concealed carry tips and deliver instruction on using tools like Viridian laser sights. Both novice and skilled shooters can take advantage of the materials and use the videos as a resource for effective firearms operation. Episodes cover a variety of topics ranging from target acquisition and trigger control to improved draw and more.
As the owner of Defensive Mindset Training, Beau Doboszenski conducts in-person training, develops curriculum and produces videos on topics of personal protection, firearms and more. From brand new shooters to the most advanced firearms operators, Doboszenski believes that all skill levels can benefit from additional training to help prepare them for real-world defensive scenarios. Prior to leading Defensive Mindset Training, he served as a U.S. Army Infantryman and was a first responder in the Pentagon on 9/11 and Sentinel at the Tomb of the Unknown Soldier in Arlington National Cemetery.
"Life can be unpredictable, so having the right tools, like Viridian laser sights, and knowing how to use them is key in any defense situation," said Viridian President and CEO Brian Hedeen. "Our new 'Art of Defense' series aims to bring relevant information to our fans and customers, equipping them with the techniques to safely and efficiently defend themselves and their loved ones. Viewers can expect to gain valuable insight in a concise, easy-to-digest format that can be conveniently viewed on a lunch break or at home. These are skills that can only be mastered through instruction and repetition—and that's why this series is so valuable."

Art of Defense" video series debuts
The first episode is available now, with additional episodes airing regularly. All "Art of Defense" videos and other educational content is available on Viridian's YouTube channel.
---
About Viridian Weapon Technologies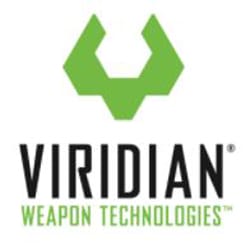 Headquartered in Minneapolis, Minnesota, Viridian Weapon Technologies is devoted to applying cutting-edge technology to design compact, powerful self-defense products for the civilian, military and law enforcement markets. Viridian® is the leader in weapon-mounted technology and responsible for a number of firearm innovations including green and red laser sights, LED weapon-mounted illuminators and several shooting accessories including the Tacloc® Holsters. Viridian products are designed and built in the USA. More information is available at www.ViridianWeaponTech.com.