YouTube personality, Graham Baates, gives us a video breakdown of the new Lionheart Regulus.
USA – -(Ammoland.com)- Lionheart Industries, known for their LH-9 pistols imported from Korea, has released their Lionheart Industries Regulus line of pistols.  The LH-9 is a variant of a service pistol that has been in use by the South Korean military and police for more than 30 years.
Lionheart Industries Regulus Pistol
Reminding many of a blend between the Smith & Wesson 5906 and Browning High Power, the LH-9 offered a bit more with its "double action plus" trigger system.  More on that can be found in our original article on the LH-9 here.  In this article we'll be talking about their new, American-made Regulus and what makes it different.
Most notable is that the Lionheart Industries Regulus Pistol line is made entirely in the United States aside from the magazine which comes from reputable MecGar.  But the Regulus isn't just an American clone of the LH-9, it's an evolution.  For visual clues take a look at the video below.
To me the Regulus looks and feels like an LH-9 that has been sent in to a custom shop and been completely reworked.  The action is buttery smooth thanks to fresh tooling and premium E-Class cerakote.
Edges have been gently melted, and a whole lot of style added.  Combine that with leather holsters available from Savoy Leather and you've got yourself a BBQ gun that can also run the range.  The beauty of these guns goes beyond skin deep.  Here are some specifications from Lionheart's product page.  By the way, if you're not a fan of the color combinations shown here, fear not.  Lionheart will mix and match slide length, barrel color, frame style, and frame color and build your to order.
Lionheart Industries Regulus Pistol
Tru-Axis Precision Barrel made from stress free steel available in 4.1″ or 3.7″ and threaded or non.
Two frame shapes and sizes available.
Gold, Black, or Grey Titanium Nitride Coated barrel.
1911-style sights.  Novak, XS, and other options available
Index Notches on frame to assist with productive training and developing the same grip every time.
Elite Series Cerakote available in multiple colors
Double-Action Plus Indicator on the base of the hammer for quick condition indication.
18-round extended magazines
As part of my review I've begun carrying the Regulus with the Savoy Leather holster. I've been really impressed at just how comfortable and easy to conceal an 18+1 capacity pistol can be.  Even in July attire the gun only prints during extreme movements that would make any gun print.
You can rest assured that we will be back with more Regulus coverage including our standard functions tests.  A full magazine plus one in the chamber for essential functions and magazine capacity will be tested.  Next will be the popular, "What's for Dinner" test that tries the pistol's ability to run a variety of projectile weights and case materials.  This test typically ranges from 165gr down to 65gr in 9mm, and includes brass, steel, and aluminum cases.  Third will be a field accuracy test.  Field Accuracy is a simple five-shot group from seven yards using Nosler Match ammunition.  The third test is mostly a test of the author's ability, but over time has been able to identify shooting characteristics of different pistol models.
Watch for more coming soon on the Lionheart Industries Regulus.
---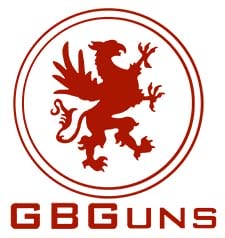 About Graham Baates
"Graham Baates" is a pen name used by a 15-year active Army veteran who spent most of his time in the tactical side of the Intelligence community including tours in Afghanistan and Iraq. Post-Army Graham spent some time in the 3-Gun circuit before becoming a full-time NRA Certified defensive handgun instructor and now works as an industry writer while curating a YouTube channel and blog on the side. Visit Graham on Youtube .