Ohio – -(AmmoLand.com)- Fellow pro-gun Ohioans,
This week the special election in Ohio's 12th Congressional District narrowly went our way! The pro-gun candidate won this round, but there is a rematch scheduled for November 6th 2018 in the statewide general election. THANK YOU to every gun owner in the 12th district who voted for our rights on Tuesday.
Now that the focus is on the general election we at Ohioans for Concealed Carry will be unveiling a series of endorsements for November 6th in the coming weeks. First up, an office that makes a substantial impact on the rights of all Ohioans, the Attorney General race:
Republican = Dave Yost (ENDORSED BY Ohioans for Concealed Carry)
Dave Yost has been a supporter of, gun rights in Ohio for a long time. His plan for school safety includes: "Create an in-depth training program for teachers and school staff who would like to carry a firearm in school. "
Democrat = Steve Dettelbach : His plan on guns includes: "Reinstating the assault-style weapons ban"
The difference is clear. On Tuesday November 6th vote for Dave Yost for Attorney General of Ohio! Our annual Party in the Park is coming up on Sunday 8/12. Click here to get your tickets!
Help us continue defending your gun rights and click here to donate to Ohioans for Concealed Carry.
Not yet a member? Join OFCC!
Sincerely,
Ohioans for Concealed Carry
---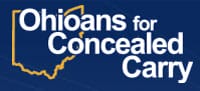 About Ohioans for Concealed Carry:
Ohioans for Concealed Carry, founded in 1999, is a grassroots political activist organization. When founded, the primary goal of OFCC was getting concealed carry passed into law in Ohio. With that accomplished, our mission became to refine the concealed carry law and to expand and preserve the rights of all gun owners in Ohio. Visit: Ohioccw.org