Arizona -(Ammoland.com)- On 19 September 2018, in Maryland, police were executing a search warrant related to the drug trade. There were nine of them. They had the wrong address. Maryland has some of the most restrictive gun laws in the nation. The resident had a shotgun and heard the police breaking in his house. The raid erupted into a gunfight, and two police officers were injured enough to require hospitalization. From foxnews.com:
The shooting took place Wednesday night as a unit of nine officers served a search warrant at an apartment complex about 20 miles south of the nation's capital. After knocking on the door and getting no response, officers used a device to open it.

The resident, who had fallen asleep and didn't hear police announce themselves, fired a shotgun as soon as officers opened the door, striking one in the shoulder and the other in a hand, officials said. One officer returned fire, but didn't hit anyone.

The man immediately surrendered once he realized they were police officers, officials said.

"You got the wrong address. Don't shoot my daughter," the father said, according to Stawinski.

The chief apologized for the blunder and said there will not be any criminal charges filed against the resident, Washington news station WTOP-FM reported.
This is the latest in a series of cases where it has been acknowledged that homeowners have a right to defend their home, even against police, if a warrant is served improperly.
In 2007, in a SWAT raid of the wrong address, Vang Khang shot at police officers as they broke into his family's home.  The police eventually settled the case for over $600,000.  No one was hit.
Adrian Perryman was found not guilty of shooting at police in another failed SWAT raid that occurred in 2010.
Brandon Watson was found not guilty after shooting out a window when police officers lit him up with laser sights in January, 2013.
Hank McGee was not indicted for the fatal shooting of a deputy in a no-knock raid in late 2013.
Dallas Horton was not even arrested for shooting the Police Chief in Sentinel, Oklahoma, in 2015.
On August 30 of 2015, Darrel Burt shot a police officer.  On September 2nd, 2016, he was found not guilty, by reason of self-defense.  He was wounded in the elbow during the incident. He had been drinking and is a veteran.
Fortunately, these cases are rare.  They will become even less frequent as the digital recording revolution reaches saturation. That will be when nearly all events outside of private homes are recorded all the time.
Police and other people are more likely to follow the law when they know their actions are recorded.
One of the major purposes of warrants is to ensure that the person being served knows that the search is being conducted in accordance with due process, and has been authorized by a judge.  This is to ensure it is not a freewheeling exercise of police power or freelance criminals masquerading as police to enhance their chance of success with robbery, assault, rape, and murder.
---
About Dean Weingarten: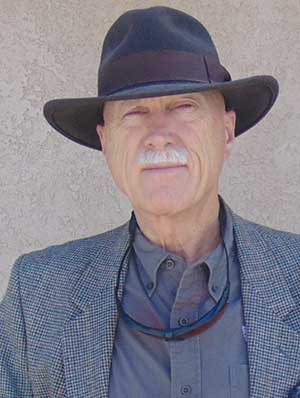 Dean Weingarten has been a peace officer, a military officer, was on the University of Wisconsin Pistol Team for four years, and was first certified to teach firearms safety in 1973. He taught the Arizona concealed carry course for fifteen years until the goal of constitutional carry was attained. He has degrees in meteorology and mining engineering, and recently retired from the Department of Defense after a 30 year career in Army Research, Development, Testing, and Evaluation.