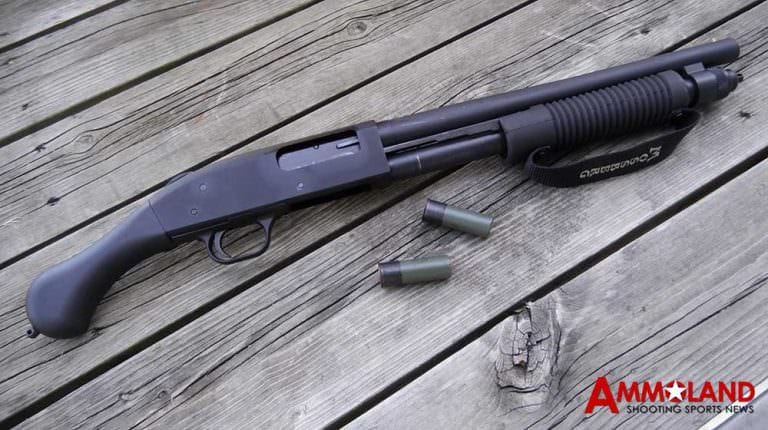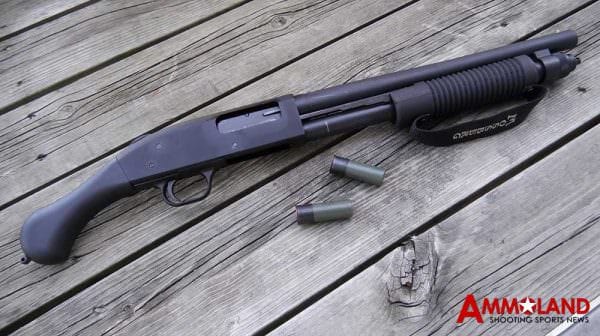 North Haven, CT –-(Ammoland.com)- During the recent NASGW (National Association of Sporting Goods Wholesalers) Expo & Annual Meeting, the Mossberg 590M Mag-Fed shotgun was recognized with a NASGW-POMA (Professional Outdoor Media Association) Caliber Award for the "Best New Shotgun." The awards were presented on Tuesday, October 16, 2018, during the annual NASGW Awards Reception and Dinner.
Joining forces with POMA for the annual Caliber Awards, NASGW acknowledges the best new products in six categories as well as top honors for the overall best new product. To qualify for these awards, manufacturers must be a NASGW member, the product must have been introduced within the last year and the product must be submitted for consideration through the NASGW Expo website.
While accepting the award, John MacLellan, Vice President of Sales and Marketing, commented, "First and foremost, we have to thank NASGW and the support provided by our distributors. The 590M, our mag-fed shotgun, required tremendous team effort from our engineering group and supply partner, Adaptive Tactical. We are pleased to present this innovative product to our customers and honored at being recognized with this Caliber Award."
The 590M Mag-Fed 12-gauge shotgun was introduced in January 2018. Built on Mossberg's legendary pump-action platform, innovation is at the core of the 590M with the world's first double-stack shotgun magazine which features integral stabilizing ribs that engage the magazine directly to notches engineered into the receiver. Available in two 10-round configurations, the 590M is ideal for home security and competitive applications and the option of 5, 10, 15 and 20-round accessory magazines provides greater versatility.
Last year, Mossberg won the Caliber Award for "Best New Overall Product" with the introduction of the 590® Shockwave. This compact 12-gauge firearm has all of the features of Mossberg's legendary pump-action platform combined with Shockwave Technologies Raptor® pistol grip, strapped forend and 14-inch barrel length.
The NASGW Expo & Annual Meeting provides educational, marketing and communications opportunities for hunting, sporting goods and shooting sports wholesalers and manufacturers. This year's Expo was held October 16 – 19, 2018, at the David L. Lawrence Convention Center in Pittsburgh, Pennsylvania.
Shockwave is a registered trademark of Shockwave Technologies/Ewer Enterprises LLC.
---
About O.F. Mossberg & Sons, Inc.
Founded in 1919, O.F. Mossberg & Sons, Inc. is the oldest family-owned and operated firearms manufacturer in America, and is the largest pump-action shotgun manufacturer in the world. Leading the way with over 100 design and utility patents to its credit, and standing as the first ISO 9001 Certified long-gun manufacturer, Mossberg is considered to be one of the most innovative firearms manufacturers in U.S. History. For more information on commercial, special purpose, law enforcement and military shotguns, rifles and accessories, please visit their website at www.mossberg.com.