Newington, N.H. –-(Ammoland.com)- SIG SAUER, Inc. congratulates Team SIG member, Lena Miculek for her recent win at the 2018 NRA World Shooting Championship held September 20th – September 22nd at the Peacemaker National Training Center in Glengary, West Virginia. The NRA World Shooting Championship assembles professional and amateur shooters for a twelve-stage match testing various styles of shooting disciplines using firearms, ammunition, and equipment provided by the NRA.
"Every year I look forward to the NRA World Shooting Championship because it really tests your skills as a shooter. At this match I do not have access to the firearms and ammunition that I normally use so I relied on all of my practice and training throughout the competition," began Miculek. "This year I felt that I really hit my rhythm early on and as a result I outperformed my expectations to receive the High Lady title for a second year in a row."
To claim the "High Lady" title Miculek received the highest overall score in the ladies division throughout the twelve-stage match. Overall, Miculek placed 14th amongst 330 competitors.
"Lena has really become a dominating force in in the ladies division of professional shooting, and this recent achievement at the NRA World Shoot is truly impressive" began Tom Taylor, Chief Marketing Officer and Executive Vice President, Commercial Sales, SIG SAUER, Inc. "At this match Lena was tested in various disciplines using equipment she hasn't trained on, and may have never used. Her marksmanship skills were really put to the test throughout the entire match and she was still able to compete at the very highest level. We could not be more proud of Lena's continued success."
This title is the second "High Lady" title for Miculek in September. Miculek recently earned the "High Lady" title at the 2018 Walter Arms USPSA Area 4 Championship in Pistol Caliber Carbine with the SIG SAUER MPX Carbine, ROMEO1 Optic, and SIG SAUER Match Elite Competition Ammunition.
---
About SIG SAUER, Inc.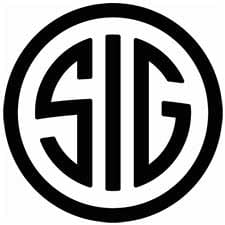 SIG SAUER, Inc. is a leading provider and manufacturer of firearms, electro-optics, ammunition, airguns, suppressors, and training. For over 100 years SIG SAUER, Inc. has evolved, and thrived, by blending American ingenuity, German engineering, and Swiss precision. Today, SIG SAUER is synonymous with industry-leading quality and innovation which has made it the brand of choice amongst the U.S. Military, the global defense community, law enforcement, competitive shooters, hunters, and responsible citizens. Additionally, SIG SAUER is the premier provider of elite firearms instruction and tactical training at the SIG SAUER Academy – a world class, state-of-the-art, 140-acre training facility. SIG SAUER is headquartered in Newington, New Hampshire, and has more than 1,700 employees across eight locations, and is the largest member of a worldwide business group that includes SIG SAUER GmbH & Co. KG in Germany. For more information about the company and product line visit: sigsauer.com.