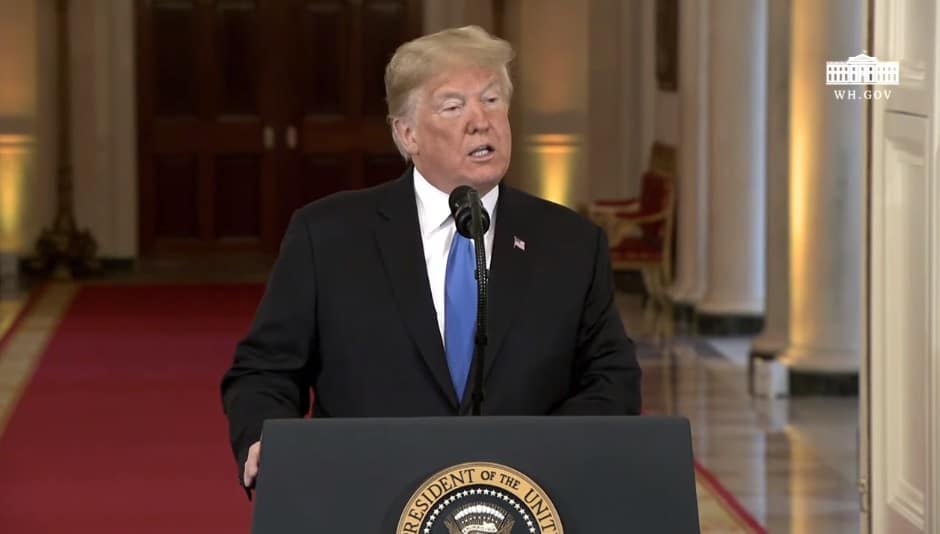 U.S.A. – -(Ammoland.com)- With the turnover of the House of Representatives to the Democrats in Tuesday's midterm elections, those who predicted a "Blue Wave" are ecstatic and pointing to a national "thumbs down" for the Donald Trump administration and its policies. While a surface "analysis," (meaning no real effort besides parroting "progressive" talking points) may look like that's what happened, a closer look suggests Democrat "wins" owe plenty to gun owner apathy over turning out to reelect "RINO" squishes. That and changing demographics.
I prepared the chart below based on the Fox News report "Incumbents ousted by opposition." It focuses on House Republicans that lost their seats and lists their rating grades from the National Rifle Association, Gun Owners of America and immigration watchdog Numbers USA. The last is included because, denials of relevance by many in the "gun lobby" notwithstanding, it's self-evident from all objective polls and real-world experience that manipulated entrance policies and a "pathway to citizenship" are supported by Democrats because they're confident it will result in overwhelming political returns to the party.
Determining their scores is straightforward for Numbers USA and GOA. For reasons only the NRA can explain, access to their ratings requires membership log-in, so public stances often need to be gleaned from press releases that have not been taken down from the Political Victory Fund website, issues websites and news stories.
The following are the House GOP incumbents whose seats have flipped. Note that each grade is hyperlinked to its source:
| | | | | |
| --- | --- | --- | --- | --- |
| NAME | STATE/DIST | NRA | GOA | NUSA |
| Dean Heller | NV-2 | A | B | B |
| Barbara Comstock | VA-10 | A | B | D |
| Dave Brat | VA-7 | A | A- | A+ |
| Kevin Yoder | KS-3 | A | B | B- |
| Randy Hultgren | IL-14 | A | B | B- |
| Peter Roskam | IL-6 | 67% | B- | D- |
| John Faso | NY-19 | A* | B | D |
| Dan Donovan | NY-11 | ? | F | C+ |
| Leonard Lance | NJ-7 | ? | D | C |
| Erik Paulsen | MN-3 | A* | C | D |
| Jason Lewis | MN-2 | Aq * | A- | C+ |
| Mike Coffman | CO-6 | A* | A- | B |
| Keith Rothfus | PA-17 | A | A- | B |
| Pete Sessions | TX-32 | A+ | B | A+ |
| John Culberson | TX-7 | A+ | C | B |
| Rod Blum | IA-1 | A* | A | A |
| David Young | IA-3 | A* | B | B- |
| Carlos Curbelo | FL-26 | ? | D- | F- |
| Steve Russell | OK-5 | 93% | A- | B |
| Mike Bishop | MI-8 | ? | B | B |
*  2016 rating
Name added from The Miami Herald:
The race has not been officially called at this writing. Curiously, Love supports all kinds of "gun control."
Added from Axios:
| | | | | |
| --- | --- | --- | --- | --- |
| Scott Taylor | VA-2 | A | B | B- |
| Steve Knight | CA-25 | A | B | C- |
Yet Taylor wants "3D guns" looked into.
There are some losses that hurt the hell out of us. Dave Brat and Pete Sessions come to mind.  Others are "good riddance and don't let the door hit you" results.  You can't afford to have someone inside the walls who will exploit past testimonials until it becomes politically expedient to publically betray you and stab you in the back.
Yeah, but some of these guys have pretty good grades, just not perfect, some will argue.  The perfect is the enemy of the good, right?
If you want to be a leader, act like one and inspire by word and deed. Don't expect personal mediocrity and gutlessness to put fire in anyone's belly. And if you dig deeper into some of those Numbers USA ratings, you'll find a passing overall grade can include flat-out failures on specifics like "Reduce Unnecessary Worker Visas" and "Reduce Amnesty Entitlements," the very categories that pose the greatest long-term cultural danger.
The other lesson for Republicans when you look at outright anti-gun punks like Dan Donovan of New York or Leonard Lance of New Jersey is that you can give the "progressives" everything they want and they still won't vote for you in places where they dominate.  Sure, they might say nice things about you as they did with John McCain, but that was calculated to relegate anyone to the right of him into the "extremist" category.
We'll see over the coming days, weeks and months how the rhetoric and actions pan out. I believe Nancy Pelosi when she says guns will be her "top priority" – albeit a Senate majority may dampen that somewhat, depending on how many will look to the midterms as a signal to start weaseling. I also look for nothing from House Oversight on Fast and Furious now that Elijah Cummings will likely take the reins and begin the obstruction and harassment of Donald Trump and his (our) agenda in earnest.
---
About David Codrea: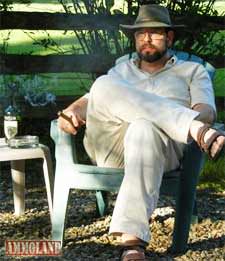 David Codrea is the winner of multiple journalist awards for investigating / defending the RKBA and a long-time gun owner rights advocate who defiantly challenges the folly of citizen disarmament.
In addition to being a field editor/columnist at GUNS Magazine and a contributor to Firearms News, he blogs at "The War on Guns: Notes from the Resistance," and posts on Twitter: @dcodrea and Facebook.