Fountain Valley, CA –-(Ammoland.com)- SureFire, LLC, manufacturer of the world's finest—and most innovative—illumination tools and tactical products, is proud to announce the launch of the all-new 1,000 lumen X400U and X400UH models. These will be available in the both red and green laser versions for holster compatible and non-holster compatible lights. The SureFire X400U is the finest duty-grade handgun WeaponLight and laser combination available today.
The X400U, features 1,000 lumens of stunning white light focused by a Total Internal Reflection (TIR) lens to produce a tight beam with extended reach and significant surround light for peripheral vision. Located below the primary light, the X400U's 5-milliwatt laser sight emits a high-visibility beam, perfect for non-standard shooting positions and use in low-light scenarios. The laser's aiming adjustment mechanism uses Nylok® screws that won't back out from the effects of recoil, which means it rarely needs to be re-zeroed.
The X400U is activated via ambidextrous switching located at the rear of body, providing one-finger control — press the switch on either side for momentary-on activation, flip up or down for constant-on activation. Optional DG grip switches (for handguns) permit the X300U to be activated with one hand, without altering your grip on your weapon.
SureFire X400U Features
Special high-performance LED produces 1000 lumens
Custom TIR lens creates smooth, far-reaching light with a larger center spot beam

< 5mW / 515nm Green laser sight is highly visible to the human eye and rarely needs re-zeroing
< 5mW / 635nm Red laser sight is highly visible to the human eye and rarely needs re-zeroing

Integral ambidextrous momentary- and constant-on switching
Attaches securely to both Universal and Picatinny accessory rails
Weatherproof O-ring and gasket sealing
High-strength aerospace aluminum body, Mil-Spec hard anodized for extreme durability
Accepts optional pressure-activated DG and XT remote switches for precision control without altering grip on weapon
$799.00
Learn more here: The NEW 1,000 Lumen X400U & X400UH
---
About SureFire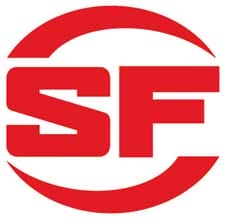 Located in Fountain Valley, California, SureFire, LLC is the leading manufacturer of suppressors, high-performance flashlights, weapon-mounted lights, and other tactical equipment for those who go in harm's way, or anyone who demands the ultimate in quality, innovation, and performance. SureFire illumination tools are used by more SWAT teams and elite special operations forces than any other brand. SureFire is an ISO 9001:2008-certified company.