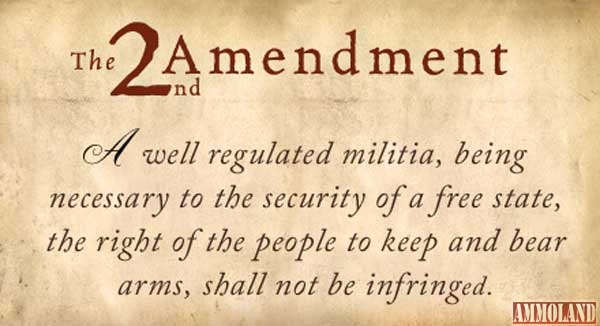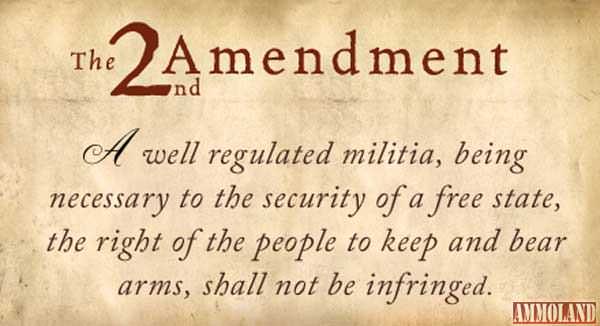 U.S.A. -(Ammoland.com)- My words seldom appear in the New York Times. It is interesting when they do. It shows, to use a phrase of the Left "we are making progress."  This occurrence was from the article published on Ammoland about the Third Circuit failing to protect Second Amendment rights.  From nytimes.com:
The 49-year-old Judge Bibas, a former law professor, won plaudits for his dissenting opinion. "It is easy to see why President Trump chose to appoint him," said an article on the website ammoland.com that appeared under the headline: "Third Circuit: Second Amendment Is a Second Rate Right." John O. McGinnis, a well-known conservative professor at Northwestern University Law School, writing on the Law and Liberty website, called Judge Bibas's dissent "the judicial equivalent of a perfect game, a first-round knockout, or a checkmate within 10 moves." He added, "It will not be the last opinion of the Trump appellate judges that will shake the judiciary from its dogmatic slumber."
The author of the opinion/editorial above is Linda Greenhouse, a self-proclaimed progressive. Linda Greenhouse is a longtime, highly awarded leftist journalist with a law degree from Yale. She is the ultimate in Supreme Court insider journalists.  She is, unsurprisingly, a doctrinaire Progressive who views the Constitution as a document to be shaped and changed by judges as they see fit.   Consider her writing on Clarence Thomas. From that column:
So no, the court's future is not already here, not yet. Those of us on the progressive side of the street are unlikely to look back on Justice Kennedy's final term with nostalgia. But soon enough, we may decide that it was the best we're going to see for a long time.
She is entitled to her opinion. There is great danger and has been considerable damage from a Supreme Court considered merely as another political power center, instead of an enforcer of the Constitution as written.
The Supreme Court has been a Progressive power center for the last 70 years.
Progressive dogma is the elites here to tell us what to do and how to do it.
The Supreme Court is there to enable the elites to change the rules as they see fit, by changing the words and public understanding of the words through control of the information flow. The concept of the Court as protecting natural law and limited government must seem alien indeed, to Progressives. The freeing of the information flow from the control of, for, and by Progressives, must be disorienting and disruptive to those who see Progressive control of mass media as natural and inevitable.
I suspect Linda Greenhouse would point to Supreme Court decisions protecting freedom of speech, as examples of how a Progressive court protected limited government.  Those examples have occurred as the Progressive mass media held control over the flow of information; those same Progressives now call for tight suppression of free speech, under the umbrella of "hate speech," now they have lost control of the narrative.
Progressives were all for freedom of speech when it enhanced their power. They have turned against it now that they have competition. It is nearly impossible for adults to change their assumptions of how the world works when confronted by evidence to the contrary.
Linda Greenhouse read the dissents she writes about. She is a competent scholar and award-winning writer. She likely has a difficult time comprehending that the dissents she disagrees with may be correct. They invalidate core assumptions she has about reality; beliefs she has held her entire adult life.
One of her principle arguments against Justice Thomas' writing, is he uses precedents from the 19th century to argue against cases today. It is a core belief in Progressive circles that what is old is wrong.  (But not all "old"; if a precedent can be found to validate a change desired by Progressives, then it is "good.")
If you accept the idea, that the Constitution is a written contract between the people, the states, and the federal government, then the words and meaning of the Constitution are what is important, not the age of the document.
If you believe the Constitution, as written, impedes good government; If you believe it must be reinterpreted to change with the times; then information from a hundred years ago, or 10 years ago, or 10 minutes ago can be ignored; when a different outcome is desired.
The core issue about the Second Amendment is whether we will have a Constitution that means something, instead of an ephemeral document that is re-interpreted, law by law, day by day, to meet the temporary political opinions of the people on the Court.  Or, in opposition, if justices on the Court should do their best to maintain the Constitution as what it meant at the time written. That doctrine is known as being an originalist and textualist.
I understand Linda Greenhouse is embarrassed by the Second Amendment. She much preferred when it was locked away in a forgotten attic of the law. She probably read Sanford Levinson's The Embarrassing Second Amendment, written in 1989.
The movement to restore limited government and Second Amendment rights is moving toward the last phase of the wisdom misattributed to Ghandi:
"First they ignore you, then they laugh at you, then they fight you, then you win"
Those who value government power above all things attempted to ignore Second Amendment supporters. That gambit failed. They made jokes about Second Amendment supporters. That gambit failed but is still attempted. They are fighting Second Amendment supporters in the Courts, in the Legislatures, and in the Congress.
I believe Second Amendment supporters are winning. I think Linda Greenhouse agrees with me.
---
About Dean Weingarten: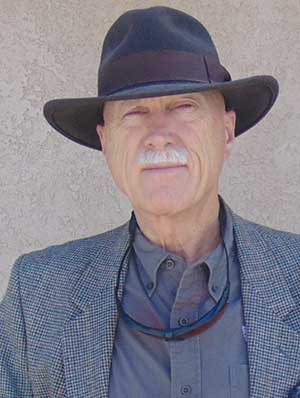 Dean Weingarten has been a peace officer, a military officer, was on the University of Wisconsin Pistol Team for four years, and was first certified to teach firearms safety in 1973. He taught the Arizona concealed carry course for fifteen years until the goal of constitutional carry was attained. He has degrees in meteorology and mining engineering, and recently retired from the Department of Defense after a 30 year career in Army Research, Development, Testing, and Evaluation.