USA – -(AmmoLand.com)- I don't usually write political articles. I try to stay away from them as there are more eloquent writers better suited to that task and I'd rather write about guns and shooting, truth be told. However, this time I am making an exception because it has to do with the NRA Board of Directors and one candidate who needs your vote: Mark "Oz" Geist.
If you are a voting member (Life Member or have been an annual member for five consecutive years) your ballot to elect NRA Board Members will be in the February 2019 issue of your NRA magazine.
I first met Mark a few years ago when he was promoting the book, for which he was a co-author/contributor: 13 Hours: The Secret Soldiers of Benghazi.
If you have been living under a rock the past 6 or 7 years, this was an incident that took place in Benghazi, Libya on September 11, 2012 where Mark and his fellow security contractors came under direct attack by terrorists bent on killing Americans and had to fight their way through a nightmare with no support from anyone, but their own limited resources. Our own government, under Barack Obama & Hillary Clinton left these men and the 25 government workers in their charge out to dry.
Remember, even though it is in a foreign country an attack on a US embassy or consulate is considered as close to US soil as a direct attack on the US Homeland.
Mark was seriously injured by two 81mm mortar shells detonating within 10 feet of his position and despite almost losing his arm and suffering 18 different wounds by shrapnel, he carried on the fight and walked out of the country on his own accord.
It was not the first time that Mark put his life on the line for his fellow countrymen as he served as a US Marine for 12 years with 2nd Battalion 9th Marines. He served in the Surveillance and Target Acquisition Platoon (Scout Snipers) and in the newly formed Marine Cadre program as an Anti-/Counter- Terrorism Instructor. Upon the completion of a very successful tour and re-enlistment, Mark changed his military occupational specialty to the Intelligence field, specializing in Interrogation Translation. After leaving the Corps, he became a Deputy Sheriff in Teller County, Colorado.
In that role, he was assigned as liaison with the Vice Narcotics and Intelligence Unit in Colorado Springs, Colorado, as well as an Investigator for Crimes against Children. Certified as a Forensic Interviewer of children, he investigated numerous cases of abuse in which he helped to secure convictions of the perpetrators. He then took a job as Chief of Police in Fowler, Colorado. After leaving the Fowler Police Department, Mark began his own business in private investigations as well as bounty hunting and bail bonds.
Although he is too modest of a man to admit it, Mr. Geist is a true hero in every sense of the word.
However, that is not the sole reason why I am seeking his endorsement from you.
Mark is a true patriot, committed to defending the Second Amendment. He has seen first hand what the lack of one of our most basic rights can do to a people and he fully believes with every fiber of his being that this right is an individual right for us to defend ourselves from all enemies foreign and domestic and is one that "shall not be infringed".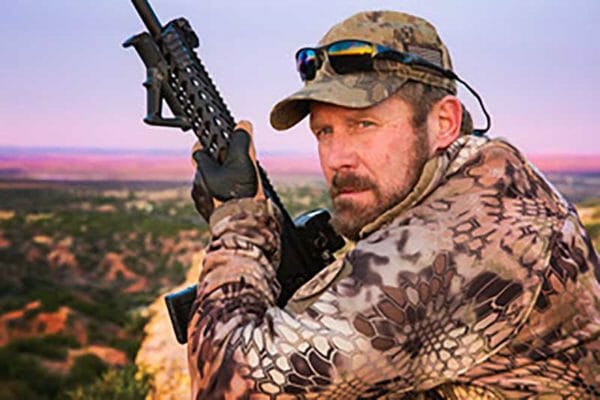 He has travelled this country meeting 10s of thousands of folks and sees the need for the NRA to expand its outreach to bring in more Americans, more shooters, more hunters and more lovers of freedom. If one can help build these bridges, Mark is the man to do it. Despite all the hardship he's been through he consistently remains one of the most positive and upbeat individuals I know.
More so, in the conversations I have had with Mark, he has proven to me that he is a critical thinker and sees the bigger picture that so many other so-called Second Amendment supporters do not.
For example, when the events unfolded in Benghazi and Ambassador Stevens' residence came under attack, Mark knew enough to realize and theorize the repercussions that would occur with regard to our country if the ambassador would have been taken prisoner by that terrorist organization. He sounded the loudest urging for his team to get to the location outside the security annex in order to save Ambassador Stevens.
It is shameful that the ambassador's colleagues in the State Department did not share that vision or heed Mark's warnings.
I am not the only one who thinks so, either.
NRA President Lieutenant Colonel Oliver North nominated Mark to serve on the NRA's Veteran's board and nominated him to the Board of Directors. He has been endorsed by other board members including Ted Nugent and Charlie Daniels. Because they know Mark's character and tenacity.
Mark will not give up the fight until it's won. A vote for Mark Geist is a vote to have one of the greatest defenders of freedom in its rawest form stand and fight for our Second Amendment rights.
I urge you to vote for Mark Geist for the NRA Board of Directors, especially if you want to have a real fight in this battle in the face of the opposition we face in the coming years.
---
About Mike Searson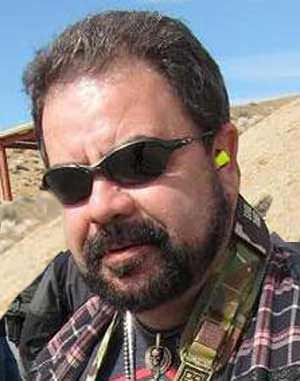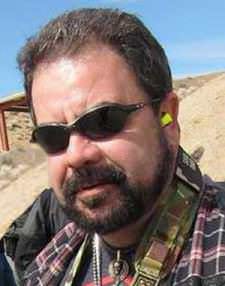 Mike Searson's career as a shooter began as a Marine Rifleman at age 17. He has worked in the firearms industry his entire adult life as a Gunsmith, Ballistician, Consultant, Salesman, Author and was first certified to teach firearms safety in 1989.
Mike has written over 2000 articles for many magazines, websites and newsletters including Blade, RECOIL, OFF-GRID, Tactical Officer, SWAT, Tactical World, Gun Digest, Examiner.com and the US Concealed Carry Association as well as AmmoLand Shooting Sports News.
Homepage: www.mikesearson.com
FB: www.facebook.com/mike.searson
TWITTER: www.twitter.com/mikesearson