Opinion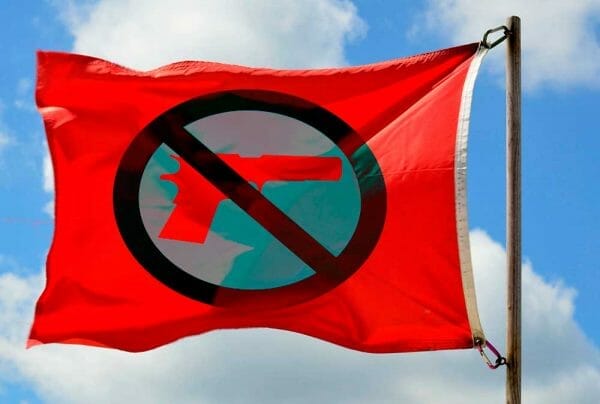 Richmond Virginia –-(Ammoland.com)- Virginia Gov. Ralph Northam has unveiled his proposal for sweeping new gun control for the Commonwealth.
The Democrat sensing an opening introduced seven new measures at a press conference ahead of the new legislative session. These new gun control proposals are the most radical that Virginia has ever seen.
"We lose too many Virginians each year to senseless gun violence, and it is time we take meaningful steps to protect the health and safety of our citizens," said Governor Northam. "I look forward to opening a dialogue with the General Assembly on this legislative package of reasonable gun violence reforms, which appropriately balances Second Amendment Rights with public safety."
The first proposal is a new "red flag law." A "red flag law" is a term for an extreme risk protection order (ERPO). An ERPO lets police take away a person's guns without due process, killing some gun owners in the process.
Groups such as Gun Owners of America call these laws "gun confiscation orders." Police go to a secret court to get the order. The gun owner is not present or even aware that police are seeking the right to take away their guns.
The burden of proof to take out an ERPO is very low. All that needs to happen is a neighbor or family member to decide to go to the police and tell them that the gun owner is a threat to themselves or others. It could cost thousands of dollars to restore the gun owners constitutionally protected right.
Universal Background Checks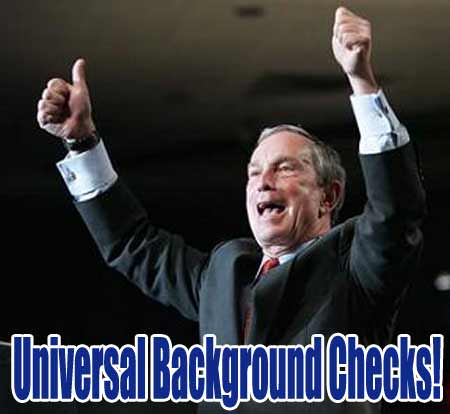 The second part of the package would require universal background checks for all gun transfers. Right now, only sales through an FFL needs to go through the background check process. Gun control advocates say this will cut down on guns that end up in the hands of criminals.
What universal background checks prevent is a gun owner in a mental crisis letting a friend hold their guns for them. If the friend took control of the firearms without going through a background check, they would both be guilty of a felony.
Northam also wants to bring back the one handgun a month law. Before 2012 Virginia residents without a concealed carry permit were limited to purchasing one handgun a month. The State repealed the law under Republican leadership.
Since the repeal of the law gun crimes has not experienced an increase in frequency. The statics show that the law did not affect crime. It seems like Democrats are aiming this proposed law at gun stores to cut into their bottom line. Most gun stores are small family-owned businesses.
A fourth bill would make it a crime for not reporting a lost or stolen firearm. The firearm owner would have 24 hours to report the gun missing to police. Failure to do so would now penalize gun owners that have already been victims of a crime a second time.
The fifth measure is "The child access prevention bill." The bill aims at increasing the penalties of leaving a loaded, unsecured firearm around a child. Under the current law, the child in question would have to be 14 years or younger for the authorities to charge the parents with a crime. The new law raises that age to 18 years old.
"The protective order bill" would prevent anyone under a protective order from owning or purchasing a firearm. The subject of the protective order would have 24 hours to turn over their guns to authorities and certify the transfer with the courts.
The final bill is an "assault-style weapons ban" bill. This bill would go farther than just banning modern sporting rifles. It would prohibit any gun capable of holding more than ten rounds. Democrats claim this ban would cut down on gun deaths.
"I am honored to work with Governor Northam to advance commonsense gun safety measures. Assault weapons are intended for the battlefields of war and do not belong in our neighborhoods, schools, and places of worship," said Delegate Kathy Tran. "It is time for us to pass an assault weapons ban and make Virginia safer for our families and communities."
Gun rights advocates are quick to point out that the statistics do not support the idea that an "assault weapons" ban would cut down on gun deaths. According to the Clinton era Department of Justice, the now expired nationwide "assault weapons" ban had little to no effect on crime.
Since New York passed their "assault weapons" ban their gun death rate has not decreased. In fact, New York has seen a slight increase in gun deaths. Maryland, on the other hand, has seen a significant increase in gun death since passing their "assault weapons" ban.
After the Sandy Hook shooting Maryland introduced and passed sweeping gun control measures. Before passing the laws, Maryland's gun death rate was two percentage points lower than the national average. Maryland's current rate is slightly higher than the national average.
None of these bills are expected to pass the Republican-held legislature, but Democrats believe the tide is swinging in their direction and plan to keep introducing these bills until they pass.
---
About John Crump
John is a NRA instructor and a constitutional activist. He is the former CEO of Veritas Firearms, LLC and is the co-host of The Patriot News Podcast which can be found at www.blogtalkradio.com/patriotnews. John has written extensively on the patriot movement including 3%'ers, Oath Keepers, and Militias. In addition to the Patriot movement, John has written about firearms, interviewed people of all walks of life, and on the Constitution. John lives in Northern Virginia with his wife and sons and is currently working on a book on leftist deplatforming methods and can be followed on Twitter at @crumpyss, on Facebook at realjohncrump, or at www.crumpy.com.