Disclosure: Some of the links below are affiliate links, meaning at no additional cost to you, Ammoland will earn a commission if you click through and make a purchase.
USA – -(Ammoland.com)-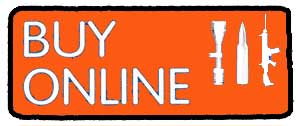 Brownells has a sale on 500 rounds of  American Eagle 223 Remington 55Gr FMJ-BT Ammunition that with coupon code "NCS" and mail-in-rebate you can get them for $130.99 with FREE shipping. This combination of discounts gets you to $0.261 each a round and that folks is stupid cheap price for this ammo in a world where it is normally $0.29 each.
To get this deal working you need to purchase the 223 FMJ-BT online at Brownells and then enter the coupon code at check out and pay $155.99 at check out then go to the rebate link below and apply for the additional $25.00 pre paid credit card.
Offering outstanding performance at an economical price, Federal American Eagle .223 Remington 55 gr FMJ rifle ammo lets you practice with the same-strength loads you'll actually hunt with or use in competition. Available with the standard military-style boattail bullet, American Eagle .223 Remington 55 gr FMJ ensures your gun shoots the same when punching paper at your favorite range as it does in the field, when every shot is critical. Federal American Eagle .223 Remington 55 gr FMJ is available in both 20-round box and bulk-packed case quantities (shipped as individual boxes)
Related Videos:
Federal Freedom Fuel Promotion R10064 Rebate Details: More info online. or  Apply Here.
Get 5 cents back per round when you buy American Eagle® 223 Rem. and 5.56x45mm ammunition. Must purchase at least 300 rounds to qualify. Max $500 dollars per household. Qualified Canadian residents will receive a rebate check in U.S. funds Product must be purchased between 12/13/2018 through 3/31/2019 DEADLINE for mail in or online submission 4/30/2019
American Eagle Ammo 223 Remington 55Gr FMJ-BT Cart Check 03/20/2019:
Daily Gun Deals are the short-term money saving deals AmmoLand News' Editors search out each day on the world wide web. Be forewarned that many of these deals will sell quickly or expire by the time you read them, but hey we tried. When we find sweet deals on gun products, we need we will be passing along those tips to AmmoLand News readers so you can save cash too. We have your back. Click the product name link for more info and to buy online.
Daily Gun Deals Banner

Ammoland Editors are scouring the web to find you the deal that will save you money. So good are these deals that they do not last long so pay attention to the publish date and do not delay, take advantage of this deal as soon as we publish it for our readers.


Consider checking our Gun Deals Coupon page and our past featured Daily Gun Deals page for additional savings from your favorite industry partners. Thank you very much for your support and I hope we save you some money by highlighting these sweet daily deals. Enjoy!