U.S.A. -(Ammoland.com)- On 3 June, 2016 Billy Cowart, a concealed carry permit holder and UAW worker at Ford's assembly plant, was attacked and sucker punched in the parking lot of Union Hall 551, by Jeff Bacon, as shown in surveillance video. Cowart was staggered several steps back. As Bacon advanced, Cowart drew his self defense firearm, and fired, wounding Bacon and another UAW leader, Aaron Straker. Both Bacon and Straker had recently been elected to leadership positions at the Chicago Ford Assembly plant.
Cowart left the scene. He had just defended himself against a UAW leader, and had wounded two UAW officials. He was in the parking lot of a Union Hall. Leaving likely seemed the wisest course.  The news coverage portrayed the situation as one where people were arguing, then a crazed gunman shot two of them. That is not what the video shows. From chicagotribune.com:
About 9:52 p.m. Friday, three men were in a parking lot by the union hall, located at 13550 S. Torrence Ave., when they began to argue with each other, police said over the weekend. During the argument, one of the men, who police have identified as Cowart, pulled out a gun and shot at the other two, ages 40 and 44. Both were shot in the leg. Cowart then fled the scene, police said.
 An industry publication only wrote that he had been arrested and was awaiting trial. From autonews.com:
In June, two UAW local officials who represent workers at Ford's Chicago Assembly Plant were wounded outside the Local 551 union hall. William Cowart, 50, was arrested and charged with eight counts of attempted murder. He pleaded not guilty and is awaiting trial.
In the video, you can see the union official going straight to Cowart, then sucker punching him. Cowart is staggered. He shoots toward the ground as the Union leader comes toward him again. The union leader has been reported as being intoxicated.
Here is the video of the shooting:
Billy Cowart pleaded with both Ford Company officials and with Union representatives that he had acted in self defense. The Union sided with the Union leaders. Ford fired Cowart.
It took two years for Cowart to get a trial. The first judge was removed from the case, pending a prosecution of the judge. The judge was found not guilty, but Cowart's case was delayed. Finally another judge viewed the surveillance video. He dismissed all charges. But Cowart had used his savings to survive and pay for his defense. His union wanted nothing to do with him. He had been at the Ford plant for nearly two decades. He sued to get his job, back pay, and seniority back. Three years after the attack, an arbitrator gave him his job, seniority, and 12 months back pay.  From cbslocal.com:
The second judge reviewed the surveillance video from the night of the shooting and said the victim, who was intoxicated and seen sucker punching Cowart in the face, was clearly the aggressor.

The judge ruled that Cowart was legally defending himself.

"Now, here we are today, 12 counts all dismissed," said Cowart's attorney, Irena Stephanovski.

Cowart had been exonerated but was still out of a job.

"Ford didn't want to have anything to do with me," he said.

So, he filed a grievance in January and finally won this week. An arbitrator ruled that Ford fired him without just cause and he should be reinstated with no loss of seniority and a year of back pay.
What will Cowart face on the job, now that he has wounded two Union officials, been fired, out of work for three years, and has forced the company not only to take him back, but reinstate seniority and pay him a years lost wages?
Perhaps he is nearing retirement. Cowart says he wants to be a role model to his 19-year-old son. He does not want his son to believe he did anything wrong.
Many people have been killed as the result of one punch. We have not been told why the union official sucker punched Cowart.
Punching someone can be a deadly attack.
---
About Dean Weingarten: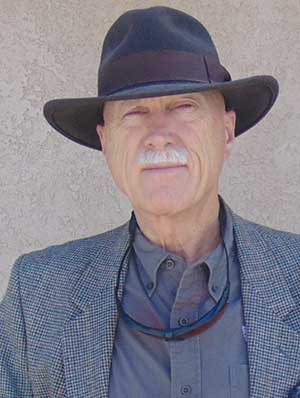 Dean Weingarten has been a peace officer, a military officer, was on the University of Wisconsin Pistol Team for four years, and was first certified to teach firearms safety in 1973. He taught the Arizona concealed carry course for fifteen years until the goal of constitutional carry was attained. He has degrees in meteorology and mining engineering, and recently retired from the Department of Defense after a 30 year career in Army Research, Development, Testing, and Evaluation.