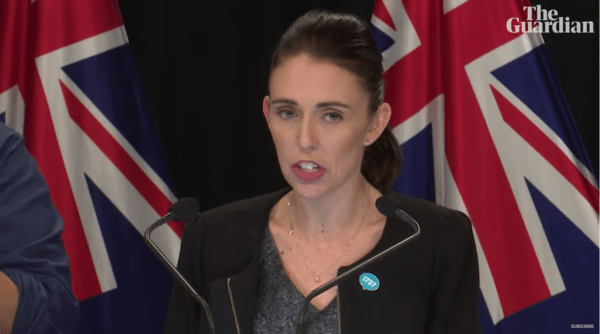 U.S.A. –-(Ammoland.com)- The Washington Post reported Monday—in a story picked up by the San Jose Mercury News—that the hype of restrictive gun control that made New Zealand Prime Minister Jacinda Ardern a U.S. media darling three months ago has lost momentum as that nation's gun owners are fighting back.
According to the story, "Growing opposition from New Zealand's pro-gun groups has complicated efforts to round up the now-banned firearms under a buyback program. Lawsuits are threatened. "Gun-control advocates argue that compensation rates may not be fair and warn of a possible spike in black-market sales," the story noted. "The government, meanwhile, is faced with a sobering set of challenges over how to enforce the new law."
It was all brought on by the mid-March attack on two mosques by a lone killer, but the government's reaction was to penalize every law-abiding citizen in the island nation.
When it comes to gun control, no state in the nation may provide a better test tube than California, where the Mercury News is located.
But another California newspaper, the Chico Enterprise-Record, published an editorial Monday that puts what may be a much-needed perspective on the problem at the core of every gun control effort not only in North America, but also down in New Zealand. The Chico newspaper, discussing the rush on ammunition leading up to Monday's imposition of a new law requiring a background check on all ammo purchases, was blunt:
"It's the latest gun measure that is passed with the best of intentions," the newspaper said, "but will end up mainly impacting people who weren't causing any trouble in the first place."
In New Zealand, the Council of Licensed Firearms Owners announced that it will likely mount a court challenge to that nation's hastily-imposed "buy back" gun control/confiscation program. What else can one call a mandate to turn in firearms for cash?
The confiscatory nature of New Zealand's gun control scheme was not lost on the Citizens Committee for the Right to Keep and Bear Arms when leading Democrats in this country did not immediately criticize former presidential candidate Hillary Rodham Clinton and Congresswoman Alexandria Ocasio-Cortez, and current presidential candidate Sen. Bernie Sanders all tweeted support for the New Zealand ban. CCRKBA noted, "By their silence, the entire national Democratic Party, and especially those Democrats hoping to replace Donald Trump in 2020, have erased any doubt that they have graduated from being the 'party of gun control' to being the 'party of gun confiscation.'"
While the Enterprise-Record agreed with the stated intent of some of the gun control provisions, the newspaper acknowledged, "We just wish more of these measures were focused on mental health, and keeping dangerous criminals off the streets in the first place, than targeting people who aren't doing anything wrong."
And that's the problem in both countries. Gun control on a government scale doesn't target criminals, it targets everybody in the belief that the restrictions—whatever they are—will ultimately affect everyone. Except that's not how it works out, critics have repeatedly explained.
A prime example is in Washington State, where the full impacts of the billionaire-backed Initiative 1639, passed last November, are being felt with Monday's enactment of all the provisions. It bars 18-20-year-olds from buying and possessing, with some exceptions, so-called "semiautomatic assault rifles." As reported in Ammoland last Friday, the definition of this type of firearm encompasses every self-loading rifle ever manufactured anywhere, including .22-caliber small game rifles.
This measure exploited two tragic shootings, in Parkland, Florida last year and one three years ago in Mukilteo, a community north of Seattle. Two teenage individuals were responsible for those crimes, and both bought their firearms legally. So, the reaction from anti-gunners was to push an initiative to penalize all young adults in that age group, and it was quickly endorsed by Washington Attorney General Bob Ferguson.
The Second Amendment Foundation and National Rifle Association joined forces and sued in U.S. District Court on Second and 14th Amendment grounds.
Down in New Zealand, gun owner groups—there is no right to keep and bear arms enumerated in that nation's constitution—are apparently planning likewise.
But there's another aspect of the situation in New Zealand that "Yank" gun owners here in the states find interesting. Kiwi gun owners apparently own a lot of un-registered guns. According to the Washington Post story, the co-founder of Gun Control NZ acknowledged, "These weapons are unlikely to be confiscated by police because they don't know of their existence."
Authorities in the country are planning almost 200 "collection events" over the next three months. And one police official, Mike Clement, deputy commissioner of national operations for the New Zealand police, told the newspaper, "We urge people to stay calm…We acknowledge that you're a law-abiding citizen and through no fault of your own you know find yourself in possession of firearms that are now illegal."
He reminded the newspaper that there is an "amnesty period," so there will be no excuse for retaining the now-contraband firearms.
This scenario is hauntingly familiar with what some U.S. gun rights advocates have been preaching for years. A law is passed, the bureaucracy tells people there is nothing about which to be alarmed, but turn in your guns or you'll be in violation.
This is all very ironic for history-minded American gun owners. This week marks the nation's 243rd anniversary of independence, a feat that could not have been possible had not those colonials been armed, which is essentially why the Second Amendment is enshrined in this country's Bill of Rights.
RELATED:
Kiwis Rush to NZ Gun Shops in Anticipation of New Gun Laws

Despite Self-Congratulations NW Anti-Gunners Haven't Stopped Violent Crime
---
About Dave Workman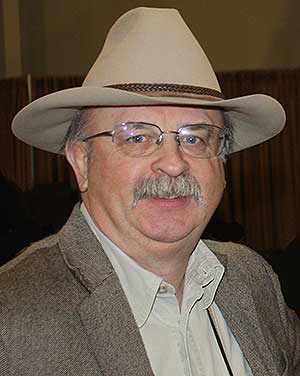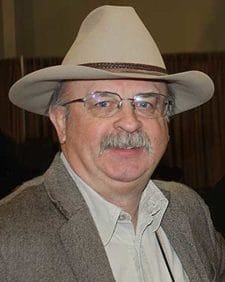 Dave Workman is a senior editor at TheGunMag.com and Liberty Park Press, author of multiple books on the Right to Keep & Bear Arms and formerly an NRA-certified firearms instructor.