U.S.A. –-(Ammoland.com)- "This year in Washington (state)," the self-congratulatory email from Moms Demand Action for Gun Sense in America's Washington chapter read, "our volunteers made their voices heard."
But those voices could not drown out the ten gun shots heard on a dramatic 911 audio released by the King County Sheriff's Department, fired by a homeowner who was on the phone with a remarkably cool-headed dispatcher when a home invader came at him. The armed homeowner, who has not been identified, was released and will reportedly not face any criminal charges, according to the Seattle P-I.com.
The 29-year-old suspect who broke into the home is dead. He reportedly was not armed, but the homeowner, evidently in fear for his life, didn't know that when the suspect broke into the bedroom where the armed citizen was hiding. It was, after all, approximately 2:40 a.m.
Under Washington State statute, "Homicide is…justifiable when committed either:
(1) In the lawful defense of the slayer, or his or her husband, wife, parent, child, brother, or sister, or of any other person in his or her presence or company, when there is reasonable ground to apprehend a design on the part of the person slain to commit a felony or to do some great personal injury to the slayer or to any such person, and there is imminent danger of such design being accomplished; or

(2) In the actual resistance of an attempt to commit a felony upon the slayer, in his or her presence, or upon or in a dwelling, or other place of abode, in which he or she is.
For all of its attempts to restrict the rights of law-abiding Evergreen State citizens, and its strenuous effort to pat itself on the back, the Moms group has been remarkably silent about the April 22 incident that was clearly a self-defense shooting.
Instead, Moms Demand Action's Zicra Lukin brags up the 350 telephone calls to lawmakers in support of legislation to add strict new training requirements for getting and renewing a concealed pistol license. Washington has never required training to obtain a CPL, thanks in large part to the state constitutional right-to-bear arms provision. As of April 30, nearly 615,000 active CPLs were reported by the state Department of Licensing.
The Moms group also sent more than 2,000 messages to "key lawmakers." Perhaps, instead, they should have sent messages to man who made an alleged bomb threat inside a Bellingham theater and was detained by a legally-armed citizen until police arrived.
Their gun prohibition lobbying efforts evidently didn't deter a Tacoma man who has been charged in the death of his mother and the alleged attempted murder of his brother, as detailed by the Tacoma News Tribune. That man, 27, has been charged with first-degree murder, attempted first-degree murder and first-degree burglary.
Meanwhile, across the Columbia River in neighboring Oregon, gun control efforts continue in Salem, where the Legislature is still in session mulling anti-rights Senate Bill 978, an onerous 26-page package of all sorts of gun control measures. According to an alert from the Oregon Firearms Federation, "If the bill is passed out of committee, it will almost certainly pass on the floor since Senate President (Peter) Courtney typically does not allow bills to get that far unless he has twisted enough arms to make sure they pass.
"The fate of this bill is still in the hands of Senator Arnie Roblan," the alert continues. "If Roblan votes no in committee the bill dies there. (Which is not to say the same language could not be stuffed into some other bill.)
"Roblan has been telling people he 'must' vote for it in committee," the OFF message states, "but plans to vote 'no' on the floor. This is a ruse. As we said, if it gets to the floor it passes, and Roblan knows that."
The proverbial bottom line in the Pacific Northwest this year is that anti-gunners have had something of a field day. They may not have passed their entire agenda, but they are getting closer.
However, their efforts to ratchet down on the rights of law-abiding gun owners haven't had any impact on criminals or apparent matricidal kooks.
According to the Moms Demand Action email message, "next year we'll be back with more work to do." Washington gun owners can take that as a hint of what to expect in 2020, an election year when—if they don't get their way in the Legislature—anti-gunners based in Seattle could raise big bucks to pass another gun control initiative that would be just as unsuccessful as the last three at preventing violent crime.
But those initiatives have made it tougher on honest citizens to defend themselves against home invaders, and if they could, it would be far more difficult for people to be armed when confronted by apparent nut cases allegedly making bomb threats in theaters or other public venues.
---
About Dave Workman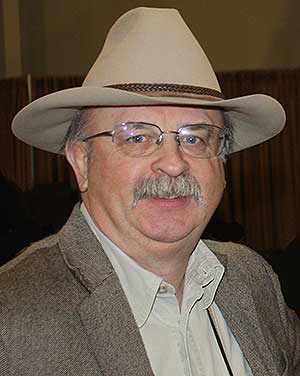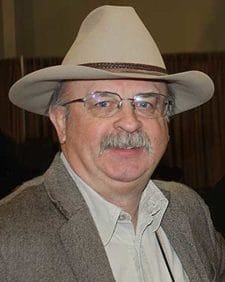 Dave Workman is a senior editor at TheGunMag.com and Liberty Park Press, author of multiple books on the Right to Keep & Bear Arms and formerly an NRA-certified firearms instructor.