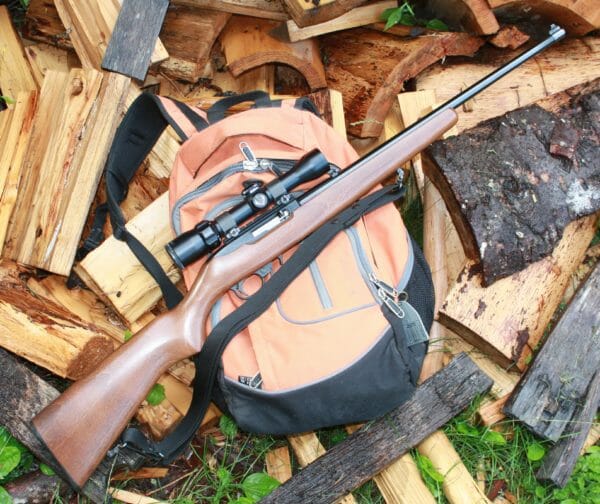 U.S.A. –-(Ammoland.com)- Beginning Monday, July 1, the world will change for Washington State gun owners and prospective gun buyers as the full impact of provisions contained in Initiative 1639 take effect.
Take a look at the above photo of a Ruger 10/22, quite possibly the most popular .22-caliber semi-auto sporting rifle in the country due to price, inherent accuracy and efficient design. Starting Monday, this handy small game and recreational shooting tool, used by countless young adults and younger school-age hunters and shooters, will be considered a "semiautomatic assault rifle" under the definition contained in I-1639. Don't think so? Here is the language from the initiative:
"'Semiautomatic assault rifle' means any rifle which utilizes a portion of the energy of a firing cartridge to extract the fired cartridge case and chamber the next round, and which requires a separate pull of the trigger to fire each cartridge."—Initiative 1639
This is the definition of a rifle that Spokane County Sheriff Ozzie Knezovich earlier this year told reporters doesn't really exist. Except on paper. He suspects the reason for including this definition was to allow gun banners something to go after in a future initiative, to ban them all.
The definition literally encompasses every semiautomatic rifle that has ever been manufactured anywhere, capable of firing metallic cartridges.
If a person wants to buy a semi-auto rifle in Washington state anytime after Monday, he/she must:
Provide proof that he/she has completed a recognized firearm safety training program within the last five years that, at a minimum, includes instruction on:
Basic firearm safety rules
Firearms and children including "secure gun storage"
Firearms and suicide prevention
Safe handling of firearms
State and federal firearms laws including prohibited firearms transfers
This training must be sponsored by a federal, state, county or municipal law enforcement agency, a college or university, a nationally recognized organization that customarily offers firearms training, or a firearms training school with instructors certified by a nationally recognized organization that customarily offers firearms training.
There is a ten-day waiting period for a semi-auto rifle to conduct an "enhanced background check."
And the initiative also removed a requirement that the Department of Fish and Wildlife's pamphlet on the legal limits of the use of firearms and firearms safety include a notification that local laws and ordinances are preempted by state law and must be consistent with state law.
Why would the sponsors of this gun control initiative not want people to know about the state's 35-year-old preemption statute that has prohibited the creation of a patchwork of conflicting or confusing local ordinances and regulations? The suspicion is that the billionaire-backed gun prohibition lobby based in Seattle will sponsor another initiative, perhaps as soon as next year, to repeal state preemption.
Here's what many gun owners think is a trap: While the initiative mandates so-called "secure storage," Line 6 in Section 5 says this: "Nothing in this section mandates how or where a firearm must be stored." So, there is a "non-mandate mandate."
Passage of the initiative last November has already outlawed the sale of so-called "semiautomatic assault rifles" including .22-caliber sporters to anyone under age 21. Sheriffs in several counties, and a half-dozen county commissions, have taken action or announced that provisions of this new law will not be enforced.
The Second Amendment Foundation and National Rifle Association are challenging provisions of this initiative in federal court. In May, U.S. District Court Judge Ronald B. Leighton denied a motion by the defendants to dismiss the lawsuit. His ruling may be read here.
SAF founder and Executive Vice President Alan M. Gottlieb noted in a news release, "The important aspects of the motion to dismiss have been denied. Just as important, the judge's ruling treats the Second Amendment as any other fundamental individual right that is constitutionally protected…And now the state, and the initiative proponents, are on the defensive."
On top of all of this I-1639 red tape, beginning Monday Evergreen State handgun purchases will no longer be routed through the FBI's National Instant Check System (NICS) but become the responsibility of local law enforcement. Part of that change will directly impact the 615,000 concealed pistol license holders.For the past two decades, CPL holders in Washington could take same-day-delivery of handguns because of their active license. Not anymore. They will now be subject to the same 10-day waiting period for a handgun now endured by a non-licensed citizen.
Will lawsuits follow? That's the proverbial $64 question.
Will this NICS change, combined with the waiting period on "semi-auto rifles" put the Washington Arms Collectors and other gun show promoters out of business?
What to do?
Gun owners can contribute to SAF to support the federal lawsuit.
Contact your local state legislator and insist that the state create a "point of contact" source to do background checks—likely the Washington State Patrol—and provide ample funding from the state general fund to operate the system, since background checks on law-abiding citizens somehow contributes to public safety.
As members of Congress return to their districts for summer recess, encourage them to "encourage" the FBI to resume NICS handgun checks, with same-day clearance for CPL holders, until the state can establish its own "point of contact" and if they balk at the idea, ask why. And remember their interest and enthusiasm, or lack thereof, in November 2020.
Gun owners should also confirm that they are registered to vote at their current address. Find out if there are any "Town Hall" meetings scheduled by your member of Congress and plan to attend with questions about Second Amendment rights, NICS and related topics.
If you're not a member and supporter of a gun rights organization, join now.
---
About Dave Workman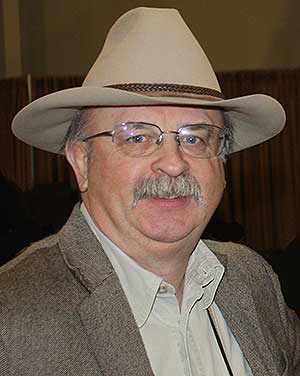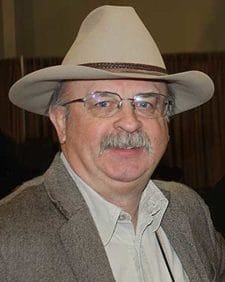 Dave Workman is a senior editor at TheGunMag.com and Liberty Park Press, author of multiple books on the Right to Keep & Bear Arms and formerly an NRA-certified firearms instructor.