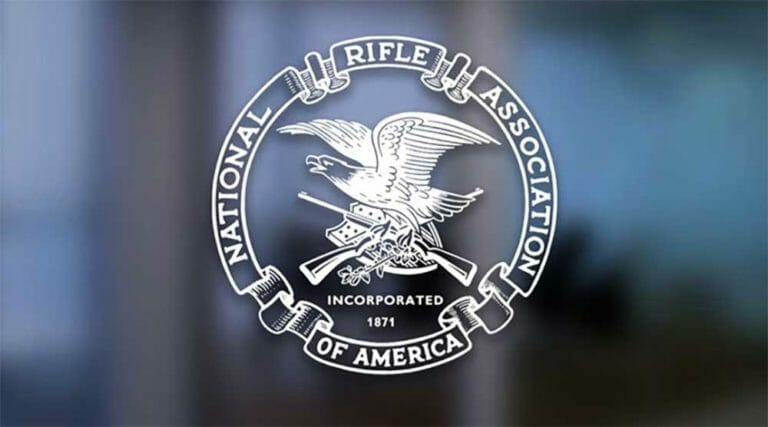 U.S.A. –-(Ammoland.com)- The National Rifle Association is moving its September Board of Directors meeting back to the Washington, D.C./Northern Virginia area, cancelling the originally-planned meeting that was scheduled in Anchorage, Alaska, AmmoLand News has confirmed.
The board will meet Sept. 11-14 2019 at a location still to be determined.
The location change comes as trouble is brewing on Capitol Hill, with the Democrat-controlled House Judiciary Committee slated to start meeting a couple of days prior to the return of Congress on Sept. 9. According to the Daily Caller, the Judiciary Committee, under anti-gun Chairman Jerrold Nadler (D-NY), will be hearing three new gun bill proposals Sept. 4. They are the:
Disarm Hate Act, H.R. 2708, introduced in May by Rep. David Cicilline (D-RI), which would disqualify anyone convicted of a misdemeanor "hate crime" from being able to purchase a firearm;
Keep Americans Safe Act, H.R. 1186 introduced in February by Rep. Ted Deutch (D-FL), which includes a ban on magazines over 10 rounds'
Extreme Risk Protection Orders Act of 2019, H.R. 1236, introduced in February by Rep. Salud Carbajal (D-CA).
NRA is switching the board meeting at a time when the association is under intense media scrutiny over allegations of "lavish spending" by longtime chief executive Wayne LaPierre. Activist members have also been critical of LaPierre since the donnybrook in Indianapolis that saw the resignation of then-NRA President Ollie North, followed by the departures of six board members, the resignation of chief lobbyist Chris Cox, and the filing of dueling lawsuits between NRA and its former PR agency Ackerman McQueen. The allegations stem, at least in part, from reportedly "leaked documents" and as in any other high-profile controversy, there is the inevitable question about who did the leaking.
A copy of an email sent to NRA Directors and members of the Executive Council was obtained by AmmoLand News and other outlets, including Newsweek. In it, NRA Secretary and General Counsel John Frazer explained, "This decision was made after careful consideration. As you know, our duty to protect our Second Amendment comes above all else and the NRA is the only organization that can carry out that mission. As details of the congressional schedule were revealed today, it became apparent that a fight of historic proportions is going to begin during the time when we would have been in Alaska.
"It is imperative not only that officers and staff be fully engaged," the message added, "but also that the full board lend its support and assistance. Being in Alaska would have made it impossible for our officers and senior staff to fulfill their duties here in the nation's capital at this critical period in the Second Amendment's history."
The organization, which is incorporated as a non-profit in New York State, is also under investigation by the New York Attorney General's office.
On the other hand, board members and many grassroots activists have been strongly supportive of LaPierre, and he reportedly spoke personally with President Donald Trump recently in the aftermath of mass shootings in California, Texas and Ohio, as anti-gun Democrats and gun prohibition lobbying groups, sensing the NRA may be vulnerable, are poised to throw all kinds of gun control schemes into the mixer. And the association has become known as the "900-pound gorilla" of lobbying organizations, often pulling off stunning victories against what seemed like insurmountable odds.
There had been criticism on social media and news outlest about the planned Anchorage board session amid all the concerns about finances, so some people may believe there are ulterior motives for the change of venue.
However, as Congress returns just two days prior to the board meetings, with committees holding their usual sessions prior to the traditional Saturday business meeting of the full board, there is no denying that the danger from Capitol Hill Democrats is genuine.
Every Democrat now running for their party's nomination next year to challenge President Trump has offered up some gun control scheme, including "mandatory buybacks" of so-called "assault weapons," licensing and registration of gun owners, waiting periods on the purchase of firearms, so-called "universal background checks," and other proposals that many in the firearms community see as direct attacks on the Second Amendment right to keep and bear arms.
Coincidentally, the relocated board meeting is happening only a week prior to the 34th annual Gun Rights Policy Conference in Phoenix, Arizona. Co-sponsored by the Second Amendment Foundation and Citizens Committee for the Right to Keep and Bear Arms, the Sept. 20-22 weekend event is already expecting a big crowd, based on pre-registrations.
SAF and CCRKBA have been increasingly mentioned as possibly providing alternatives to beleaguered Second Amendment activists should NRA be seriously crippled by the turmoil. Also mentioned in a Politico examination of the situation were the Gun Owners of America.
But it just might be wishful thinking on the part of gun prohibitionists to believe the NRA is about to collapse. The organization has surprised its opponents before, and with fights looming not only on Capitol Hill but in state legislatures early next year, gun rights organizations are not so much competitors as they are allies against a common enemy seemingly bent on eroding the Second Amendment.
SAF founder and Executive Vice President Alan Gottlieb was quoted by Politico noting, "There are a lot of NRA members that don't like the infighting, don't like all the lawsuits, don't like some of the spending that's been talked about in the press. A lot of them — they want to defend gun rights, they're not going to stop defending gun rights, they're just looking at other places to do it."
By some estimates, there are more than 100 million gun owners in the U.S. and even combining all the reported memberships of NRA, SAF, CCRKBA and the other groups, that accounts for perhaps 7 or 8 million members and supporters. Many veteran activists have long contended that this small core of gun owners has been "carrying the water" for the majority of hunters, recreational and competitive shooters and the millions of Americans who own firearms for personal and family protection.
Regardless the NRA's troubles, many gun rights activists have done the math and concluded that if just 25 to 50 percent of the nation's gun owners belonged to any or all of the various rights organizations, including NRA, they would not be facing this kind of trouble from Congress or state lawmakers, and gun control groups would be spinning their well-financed wheels.
---
About Dave Workman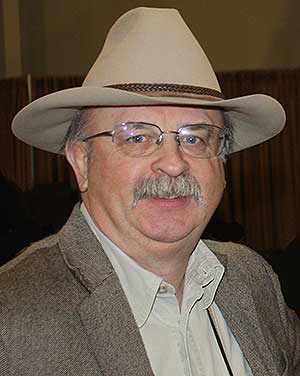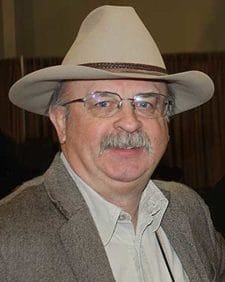 Dave Workman is a senior editor at TheGunMag.com and Liberty Park Press, author of multiple books on the Right to Keep & Bear Arms and formerly an NRA-certified firearms instructor.