U.S.A. – -(Ammoland.com)- While it's easy to be distracted by high-dollar whiz-bang guns being teased and hinted at, other heroes of self-defense go by relatively unnoticed.  One such company is SCCY and here's why they go on my list of hero companies.  SCCY is a US company producing reliable firearms in the US and selling them at a fraction of the cost of others.  Accepting that the firearm works, it is the projectile and its placement that does the damage to stop a threat, not the price of the firearm.  It's widely accepted that crime rates are higher in lower-income areas, and we've all seen politicians attempt to tax self-defense out of the reach of lower-income families in order to drive them to further dependence on the State.  Self-defense is not just about feeling safer, it's also a part of being able to independently exist without relying on the State for security.  That makes companies who produce affordable arms some of the most patriotic out there, and that includes SCCY.
The CPX-3 is a subcompact, double-stack pistol chambered in Browning's .380 ACP.  Public opinion of .380 ACP's viability as an effective defensive round has risen and fallen with marketing efforts and advancements in ammunition designs.  Regardless of what you think of the round ask yourself: are you willing to be shot with it?  I didn't think so.  What .380 ACP does provide is a smaller, lighter cartridge in a smaller, lighter firearm and a pressure low enough to safely run in blowback handguns.  SCCY acknowledges this, but chose to create a pistol with a locked breach instead.
Unlike blowback designs that depend on spring strength to keep the breach closed until pressure levels have dropped, a locked breach uses mechanical resistance to keep things closed.  The spring is mostly just needed to return the gun to battery with enough force to chamber a round.  Design your feeding system right and you can get away with a very soft-shooting pistol with a recoil spring soft enough to make racking and other handling easy enough for just about anyone with the will to defend their self.  Smith & Wesson recently made headlines with its Shield EZ using a similar design.  So what does a pistol made in the US but commonly retailing for under $200 look like?  See the tabletop video below for an idea of build quality and features.
Specifications below were take directly from the SCCY CPX-3 product page:
Barrel Length: 2.96″
Height: 4.90″
Length: 5.70″
Width: 1.26″
Weight: 15oz (Unloaded)
NEW, INNOVATIVE TECHNOLOGY: featuring the "ROEBUCK QUAD-LOCK" for more repeatable accuracy.
Magazine: Includes (3) double stack, 10 round capacity magazines. 1 with finger extension base installed and 2 with flat bases.
Barrel: Machined from bar stock with 7 lands and grooves having a 1:16 right-hand twist.
Receiver: 7075‐T6 aircraft grade heat treated aluminum alloy, machined from bar stock.
Slide: Quality Stainless Steel available with Natural Stainless or Black Nitride finish.
Grip/Frame: Made from Zytel polymer, with ergonomic finger grooves.
Recoil Spring System: All steel, fully encapsulated for ease of disassembly and reassembly.
Slide Lock/Release: Steel with a Zytel over molded polymer extension for ease of operation.
3 Dot Sight System: Steel rear sight, adjustable for windage only with locking screw.
Hammer Firing System: Double-action only, internal hammer with inertial firing pin to prevent accidental discharge if dropped.
Double-action trigger: Specifically designed for shooter comfort and accuracy by designing the system to have a smooth effortless, consistent 9-pound trigger pull.
Trigger Guard Lock: Custom designed to properly fit and be child resistant. Includes 2 keys.
These features match or exceed several other firearms demanding a much higher price, so how does the CPX-3 perform?  All the best intention isn't worth a penny if the gun doesn't run.  We hit the range to test if it really could run all eleven rounds of a full magazine plus one, or run any of the wide variety of rounds out there in our, "What's for Dinner?" test.  We also shot for groups at a practical distance and then provide the shooting impressions of both the author and Teya.  See the results in the video below.
Our sample could use some sight adjustment, but I was still able to hit an ABC-zone target from CTS Targets from 20 yards.  For a pistol that commonly retails under $200 there's not much to complain about.  The double-action trigger pull of the SCCY isn't anything to get excited about, but is long and heavy enough to serve as both adequate safety and a means of ensureing the pistol doesn't fire unless intended.  Those wanting a model with the external safety can try the new CPX-4.
---
About Graham Baates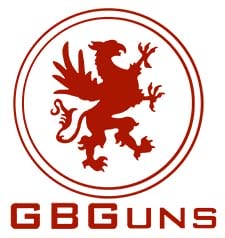 "Graham Baates" is a pen name used by a 15-year active Army veteran who spent most of his time in the tactical side of the Intelligence community including tours in Afghanistan and Iraq. Post-Army Graham spent some time in the local 3-Gun circuit before becoming a full-time NRA Certified defensive handgun instructor and now works as an industry writer while curating a YouTube channel  on the side. Visit Graham on Youtube .
Some of the links on this page are affiliate links, meaning at no additional cost to you, Ammoland will earn a commission if you click through and make a purchase.