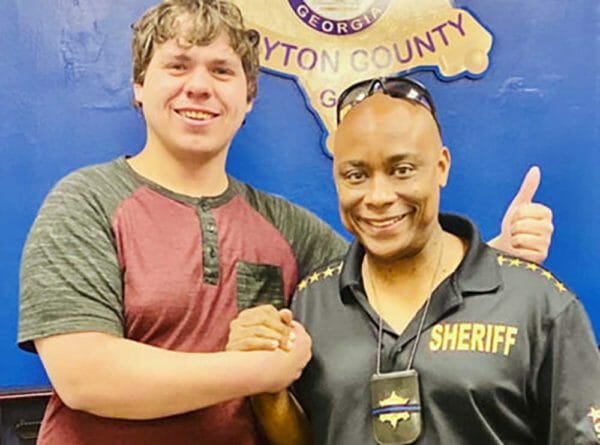 U.S.A. –-(Ammoland.com)- At about 6:30 a.m. at a Hardee's on Anvilblock Road in Clayton County, Georgia, an armed robbery was ongoing. Joseph Chilton was delivering bread to the restaurant when he heard screaming and saw employees running out of the store.
Early this morning while delivering bread to the Hardee's on Anvilblock Rd, Joseph Chilton observed employees running out of the back door and a woman screaming for help. It turns out that Chilton was making his bread delivery while there was an armed robbery in progress being committed by Damario Kentrell Parrish. Parrish had jumped across the counter and pointed a weapon at a female employee demanding cash.

Chilton ran back to his truck to get a firearm and ran back in to help the female in distress. Chilton end up shooting Parrish twice, but Parrish managed to flee the scene. Parrish made it to a house in Conley on Jewell Terrance Rd where he was tracked by Clayton County Police and Sheriff's Deputies. Parrish refused to come out. When advised that children were in the residence with Parrish, Sheriff Victor Hill activated his SWAT team to respond. Before SWAT arrived, the children came out safely and soon afterward Parrish came out and surrendered.
According to an employee interviewed by WSBTV, this was the second time the suspect, Damario Parrish, had robbed the restaurant. From wsbtv.com:
"This young man [had] been here twice. The first, he hurt my employees. The second time, he jumped over and put the gun physically to me. I just did what he asked me to do," said employee Mary Ann Reynolds.
According to Reynolds, Parrish was beginning to leave when he was confronted by Joseph Chilton. Parish is said to have pointed a gun at Chilton, when Chilton fired four times, hitting Parrish twice. It is not stated how many times Parrish fired if any.
The suspect, Parrish, after being wounded, is reported as running back to his house. A standoff followed, but Parrish surrendered before the local SWAT team arrived.
Sheriff Victor Hill was impressed. He made Joseph Chilton into an honorary deputy and inducted Chilton into The Sheriff's Posse Hall of Fame.
This continues a trend in the United States where Sheriffs and Police Chiefs are recognizing, congratulating, and rewarding armed members of the public who stop crime, pro-actively protect other members of the public and aid peace officers who need their assistance.
In May 2019, Wisconsin police praised an armed employee who captured a burglary suspect.
In June of 2019, a legally armed citizen in Missouri provided critical assistance to a police officer wounded by a felon attempting an escape.
Armed citizens and police are natural allies in a constitutional republic where the powers of the government are limited.
Police cannot be everywhere. The Supreme Court has ruled the police do not have a duty to protect any particular citizen.
JPFO has documented the reality of police legal responsibilities in Dial 911 and Die.
More and more police are praising armed citizens. Over 7 percent of adults in the United States have carry permits. There are 16 states who have restored Constitutional Carry, where no permit is needed to carry a holstered, loaded pistol in public places, openly or concealed.
---
About Dean Weingarten: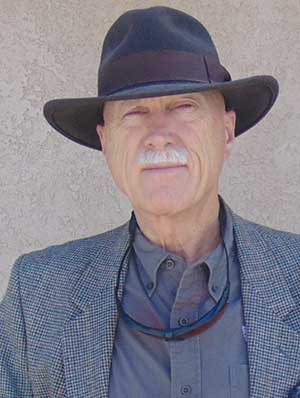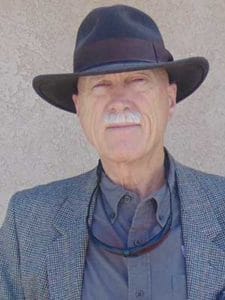 Dean Weingarten has been a peace officer, a military officer, was on the University of Wisconsin Pistol Team for four years, and was first certified to teach firearms safety in 1973. He taught the Arizona concealed carry course for fifteen years until the goal of constitutional carry was attained. He has degrees in meteorology and mining engineering, and recently retired from the Department of Defense after a 30-year career in Army Research, Development, Testing, and Evaluation.