"The Most Important Book for Responsible Gun Owners…"
USA – -(AmmoLand.com)- Leading gun trainers across the nation are arming their students with this book because it is the most comprehensive, easy-to-follow concealed carry and home defense book ever written, perfect for beginner and advanced armed citizens alike.
Over 200,000 copies have been purchased by responsible Americans from a broad range of backgrounds – men and women, young and old, newly armed and expert carriers alike.
Topics range from gun and gear selection to training to preparing for the consequences of what happens AFTER the shooting stops and the smoke clears.
Inside, you're sure to find critical, life-saving information that will better prepare you and your loved ones for a home invasion or violent encounter.
A Book Unlike Any Other…
This 272-page, full-color, high-quality book will help you prepare for a home invasion or violent encounter outside the home. You're about to discover…
A complete guide to understanding conflict-avoidance and situational awareness… (don't skip chapter 1…this alone could save your life someday!)
You'll quickly become "fluent" in handgun, shotgun and AR-15 basics; shooting fundamentals; and the physiology of violent encounters.
You'll understand and easily prepare for the legal consequences of using deadly force (do NOT miss pages 193–201 what to do after the shooting stops…)
A comprehensive, easy-to-read manual with rich graphics and diagrams, printed in full color.
"About The Author"
Michael Martin is a certified firearms instructor, volunteer firefighter and EMT, and author. He has written several USCCA books including Concealed Carry And Home Defense Fundamentals, Emergency First Aid Fundamentals, and Countering The Mass Shooter Threat.
Michael has been carrying a gun for over 15 years and his books are a culmination of years of firearms training, teaching, and writing. He's also a member of the International Association of Law Enforcement Firearms Instructors (IALEFI) and is a graduate of the Master Instructor Course.
He and his wife reside in Woodbury, MN, with their two sons.
"Michael Martin has nailed the fundamentals of carrying a concealed handgun in a crystal clear format, fit for every level of experience. Concealed Carry and Home Defense Fundamentals is a must read for anyone who is considering carrying a firearm for personal protection." ~ Mark Walters, host of Armed American Radio.
Your Purchase Is Completely Risk-Free!
If for whatever reason, you decide that you want a refund, all you have to do is call our customer service department at 877-677-1919 or visit our customer service website, and they'll issue you a prompt and courteous refund. No questions asked.
"I think that every subscription and product we sell is significantly more valuable than the purchase price. And it's for that reason that we offer a 365 Day Money-Back Guarantee. Am I risking being taken advantage of? Sure, but I'm confident that after reading just one chapter in this book you'll understand why I'm willing to give you such a bold guarantee!" ~ Tim Schmidt, President USCCA.
The USCCA is the largest and fastest-growing association focused entirely on providing self-defense knowledge, training and legal protection for responsibly armed Americans. Find out more about the USCCA at www.uscca.com.
---
About the U.S. Concealed Carry Association (USCCA)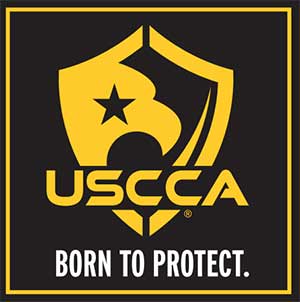 The U.S. Concealed Carry Association (USCCA) provides education, training and self-defense protection to responsible American gun owners. Headquartered in West Bend, WI, the USCCA is the largest and fastest-growing association whose sole focus is the responsibly armed American.
Some of the links on this page are affiliate links, meaning at no additional cost to you, Ammoland will earn a commission if you click through and make a purchase.