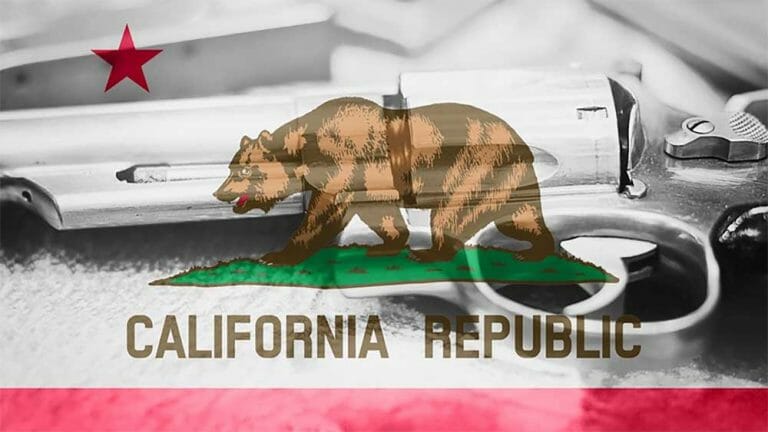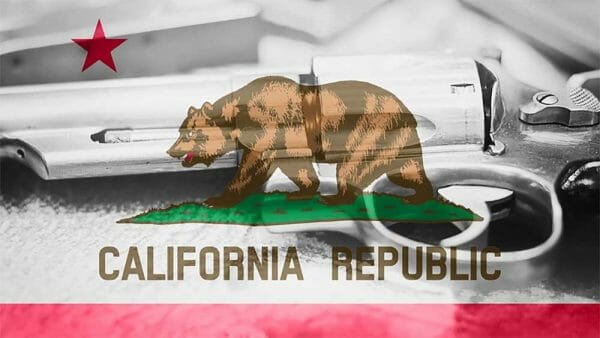 U.S.A. –-(AmmoLand.com)- President Joe Biden and California Gov. Gavin Newsom were quick to exploit the deadly mass shooting incident in Sacramento early Sunday morning that left six dead and a dozen people wounded, with Biden declaring in a statement "Ban ghost guns. Require background checks for all gun sales."
But according to CNN, the single firearm recovered at the scene was a stolen handgun. There would have been no background check for that pistol.
It is not clear what other firearms were involved in the 2 a.m. shooting, so there is currently no way of knowing whether any were so-called "ghost guns," or whether any were obtained, or even carried, legally. California is one of a handful of states with "may issue" concealed carry, and it is not easy to obtain a carry permit.
What is known is that Biden, a perennial anti-gun Democrat since first arriving on Capitol Hill about 50 years ago, used the incident to trot out his gun control wish list. Even Fox News headlined its story, "Biden uses Sacramento shooting to push gun control agenda."
"Ban assault weapons and high-capacity magazines," Biden insisted in his statement. "Repeal gun manufacturers' immunity from liability. Pass my budget proposal, which would give cities more of the funding they need to fund the police and fund the crime prevention and intervention strategies that can make our cities safer. These are just a few of the steps Congress urgently needs to take to save lives."
Newsom, also a Democrat, called the Sacramento shooting "yet another horrendous act of gun violence," blaming firearms instead of the people who used them to cause the mayhem.
And Sacramento Mayor Darrell Steinberg, another Democrat, blamed the country.
"It is beyond time to have a sane conversation (about) guns in America. We have a sickness — it's a sickness in our country, it's a sickness in our culture," Steinberg reportedly said.
As the New York Times reported, "Many state officials seized on the weekend's shooting to renew calls for legislation targeting gun violence."
Sacramento Police Chief Katherine Lester told reporters that investigators have confirmed that more than one shooter was involved. However, according to KCRA News, "Lester did not give specifics on the type of guns used and details about possible suspects."
Police are asking for any videos taken during the wild shooting.
In his statement, Biden said his administration "has taken historic executive action to implement my comprehensive gun crime reduction strategy," which critics contend is actually a "gun reduction" strategy.
Cal Matters.org noted, "there's no clear consensus on the best way to address gun violence. While some are calling for a beefed-up law enforcement presence, others, like Sacramento City Councilmember Katie Valenzuela, who represents the downtown district where the mass shooting occurred, said that wouldn't necessarily stop the violence."
Perhaps the Sacramento Bee put the debate in proper perspective with the first two paragraphs of a story posted late Sunday night.
"They've banned high-capacity magazines and cracked down on assault weapons," the newspaper reported. "They've made it so Californians have to pass a background check to purchase a gun and ammunition. They've prohibited buyers from having ammo or 'ghost' gun parts shipped directly to their homes.

"When it comes to gun laws, California's legislators have passed some of the most stringent regulations in the country, checking off nearly every box on national gun control advocates' wishlist," the story said.
Unlike other news coverage, the Bee report quoted Sam Paredes, head of Gun Owners of California, who was blunt.
"Here in California, we have done everything we could possibly do to control guns," Paredes reportedly observed. "Everything short of banning (guns), and they know they can't do that… Is it mental? Economic? Medical? What is it? They won't go there. Their knee-jerk reaction is to go after guns."
That the only firearm recovered at the crime scene turned out to have been stolen should suggest the perpetrators may already have criminal backgrounds. AmmoLand correspondent David Codrea wrote, "Any doubts when they catch the perp(s) we'll also see criminal records?"
The bottom line for the Second Amendment community is that this mayhem happened in California, where gun control advocates have held the reins for decades, promising with each new restriction on law-abiding gun owners that the new law would reduce so-called "gun violence." Data from the annual FBI Uniform Crime Report says otherwise.
In 2020, the most recent year for which data is available, there were more than 2,200 homicides in the Golden State including 1,032 involving handguns, but only 41 involving rifles of any kind, and 31 reportedly involving shotguns. In 501 cases, the type of firearm was not reported.
In 2019, the FBI report logged 1,679 slayings including 1,142 involving firearms. Of those, 762 reportedly involved handguns, 34 involving rifles and 26 committed with shotguns. In 320 cases, the type of firearm was unknown.
Even in the most populous state in the nation, that kind of body count two years in a row strongly suggests strict gun control laws already on the books have failed.
What remains is for the gun prohibition lobby to continue exploiting each successive gun-related homicide without acknowledging the laws they previously demanded have not lived up to their promises.
RELATED:
---
About Dave Workman
Dave Workman is a senior editor at TheGunMag.com and Liberty Park Press, author of multiple books on the Right to Keep & Bear Arms, and formerly an NRA-certified firearms instructor.