Iowa – -(Ammoland.com)- Brownell's Gun Tech Steve Ostrem shows how to install the Primary Weapons System Enhanced Buffer Tube on a receiver.
The Primary Weapon Systems Enhanced Buffer Tube with ratcheting castle nut and endplate is a simple reliability upgrade for your AR-15 pistol or carbine. The PWS tube goes on the gun a bit differently from a standard buffer tube (aka receiver extension), and Brownells Gun Tech Steve Ostrem shows us how it's done.
Unlike the mil-spec component, the PWS Enhanced Buffer Tube requires no staking or Loctite® because its ratcheting system locks the tube securely in place.
Once installed, it provides extra support for the carrier, which results in the improved overall reliability of your AR-15 rifle
You can find the Primary Weapon Systems Enhanced Buffer Tube and/or the Primary Weapons Enhanced Gen 2 Buffer Tube with the Ratchet Lock Nut End Plate at the following links.
---
Pro Tip & Coupon Codes:
Brownells Edge Members get FREE Shipping on all their orders.
Brownells.com Coupon Codes
---
About Brownells:
Serious About Firearms Since 1939, Brownells is the world's leading source for guns, gun parts and accessories, ammunition, gunsmithing tools and survival gear. With a large selection of both common and hard-to-find items, and an extensive collection of videos, articles, and gun schematics, Brownells is the expert for everything shooting-related. Committed to maintaining our great traditions, Brownells has more, does more, and knows more – and guarantees it all, Forever. For more information or to place an order, call 800-741-0015 or visit Brownells.com. Stay up-to-date with Brownells on YouTube, Facebook, Twitter, and Instagram.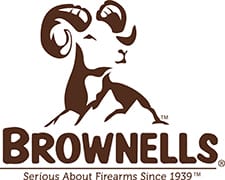 Some of the links on this page are affiliate links, meaning at no additional cost to you, Ammoland will earn a commission if you click through and make a purchase.