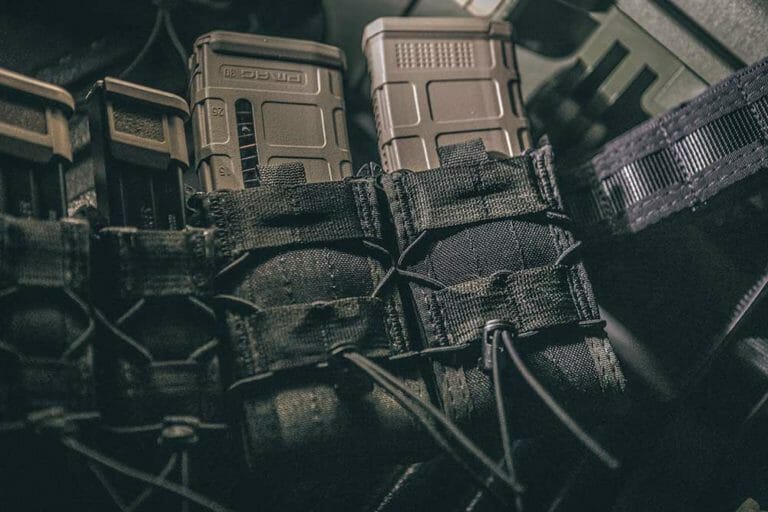 U.S.A. –-(AmmoLand.com)- High Speed Gear (HSGI) has recently expanded its most renowned product the TACO pouch.
HSGI now offers a side-by-side, Double Rifle TACO. Historically, HSGI has offered a single Rifle TACO, the X2R Rifle TACO (the official magazine pouch of the Marine Corps), and the TACO Shingle which includes three Rifle TACOs in one. The Double Rifle TACO allows for the user to carry their rifle magazines side by side giving the user a slicker appearance that maximizes the amount of ammunition to be carried while minimizing the amount of gear protruding from user's belt, plate carrier, etc.
"We have a long history of providing the versatile gear our customers want and need; and we have continued to accomplish that that in 2022. Additional TACO variations combined with faster turnaround times continue to make the difference for our customer base." stated Bill Babboni, HSGI Chief Operating Officer. "Everyone has come to rely on the adaptability of our products so that the user has the option to carry a variety of equipment without having to re-kit their belts or chest rigs."
The Double TACO, like the original TACO line includes both MOLLE and adaptable belt mount (ABM) configurations. These pouches are great solutions for any kind of plate carrier, chest rig or belt mounted system that are used. HSGI offers the Double Rifle TACO in a variety of color options and is available now on the HSGI website.
The Double Rifle TACO can be purchased through the HSGI Authorized Dealer network or on the HSGI website: Double Rifle TACO (highspeedgear.com)
Coming Soon:
The Duty Double TACO with HSGI Universal Clips allows easy attachment to both MOLLE and belts up to 2"
---
About High Speed Gear
High Speed Gear® is dedicated to building the best 100% American-made, Battle-Proven Tactical Gear™. Our products are designed for the highest level of comfort, functionality and versatility. Satisfaction is guaranteed for all our customers, whether military, law enforcement or responsibly-armed citizens. Our products are user driven and are designed based on the operational experiences of a wide variety of end users.

About Comp-Tac Holsters
Comp-Tac Holsters® is devoted to designing and manufacturing the highest quality concealed carry, competition, tactical holsters and related accessories on the market. Comp-Tac® products offer options that make it easy and comfortable to carry a firearm for all our customers: law enforcement, military, shooting sports enthusiasts and responsibly armed citizens. We build with the customer in mind, ensuring speed of manufacturing, quality of product, competitive pricing and superior customer service to support the desire to take responsibility for personal safety, security and recreational firearm use.