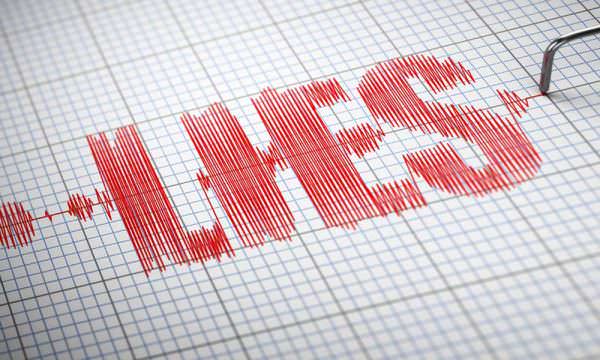 U.S.A. –-(AmmoLand.com)- As soon as Florida Gov. Ron DeSantis signaled he would support passage of a "Constitutional Carry" bill in the Sunshine State—perhaps during an upcoming special session—opponents ramped up a campaign of disinformation to include predictions of increased suicides to intimating armed law-abiding citizens will make the streets less safe.
And the New York Post editorialized fearfully about the potential for increased violence if the Supreme Court rules within the next two months that New York State's pistol licensing scheme requiring proof of "proper cause" to get a carry permit is unconstitutional.
In every case, authors of these opinion pieces exercise what might generously be called faulty reasoning to make their arguments.
The New York Post editorial drumming up fear over an affirmative high court ruling in the case of New York State Rifle & Pistol Association v. Bruen—challenging the state's good cause requirement to exercise the right to bear arms essentially lumps honest citizens in with criminals who already carry guns illegally, without a permit.
"And make no mistake," the editorial alarmingly warns, "New York, which is in the midst of an alarming surge in gun crimes, needs at least some restrictions on who gets to own and carry guns… The last thing New York needs is for every Tom, Dick, and Harriet on the street to be carrying."
The newspaper is talking about law-abiding citizens wanting to be treated like law-abiding citizens, by not having to provide a good reason to exercise a fundamental right.
The editorial laments, "Last year, 488 people were murdered in the city alone, many killed by a gun. That's a whopping 65% spike over 2018 when just 295 were slain. Over the year, 1,857 people were hit by gunfire, and the number of shooting victims this year through April 24, 441, is already up 8.6% over the same period last year."
Who does the Post editorial board think is responsible for all of this violence? It certainly isn't honest citizens who can't carry guns. The illegally-armed thugs against whom good people wish to defend themselves since the police apparently can't are doing all of the shooting.
Almost one year ago, The Economist observed, "Every American state requires you to have a license to drive a car, hunt or become a barber. Yet by the end of this year at least 20 states will allow you to carry a handgun in public without a permit.
Someone at The Economist needs a refresher course on the Constitution. Driving is a privilege, not a right. Barbering is not a fundamental right, but a skilled profession.
Bearing arms is a right specifically mentioned in the Constitution. Hunting is certainly an adjunct of the right to bear arms, but is not the primary purpose for the Second Amendment, and everybody but Joe Biden seems to know it.
Writing in the Miami Herald, retired police chief David Magnusson is apparently worried about open carry under the Florida proposal. He said there was "a constant discomfort" working in North Carolina, where open carry is legal. He says it is "far easier for someone with malicious intent to draw from their holster and shoot a police officer than it would be to reach into their waistband and pull out a firearm."
That's a remark certain to ignite a discussion, if not a debate.
Reacting to Gov. Brian Kemp's signing of "Constitutional Carry" in Georgia last month, Dr. Robert Pawlicki, a semi-retired psychologist living in Savannah wrote in the Savannah Morning News, declared, "With this new legislation, we can expect more suicides. We can expect an increase in adolescent deaths by guns."
It is not clear what carrying firearms by adults, without a license, has to do with either suicide or adolescent death involving guns.
Dr. Pawlicki correctly notes "approximately two-thirds" of annual firearms fatalities in this country are suicides, and that, "When Americans hear that guns kill over 40,000 people annually, their minds tend to go toward criminal violence." It has become common for gun prohibition lobbying groups to lump all firearm-related deaths together, to create that impression of criminal violence.
"Beyond the horrible vision of many of my fellow citizens carrying guns in public," the doctor writes, "I am most distressed over another outcome of this new law. I see the very real potential for an increase in suicides."
Adding some perspective to all of this, a couple of men at the John Locke Foundation—Ray Nothstine and John Ferebee—wrote at Inside Sources that "multiple studies show no violent crime increases because of the growing constitutional carry trend. Law enforcement in West Virginia, a state that passed constitutional carry in 2016, is on record saying there is little to no policing issue with the change or an increase in violent crime."
They were reacting to a comment from an anti-gun activist in Indiana who contended "permitless carry will put our communities in danger."
Perhaps the real fear is that DeSantis will have the chance to sign Constitutional Carry legislation making Florida the 26th state to adopt such a law. From that point forward, permitless carry activists will be able to argue that "a majority" of states have such provisions, and the gun prohibition lobby will be unable to argue otherwise.
Long story short, the gun control crowd is gradually losing ground, and momentum. Public information campaigns such as the one being sponsored by the Second Amendment Foundation have exposed the nature of Biden's gun control effort to millions of cable and satellite viewers. The tide is clearly turning on gun rights, and it may be key to causing a political tsunami in November, which the gun control crowd fears most of all.
---
About Dave Workman
Dave Workman is a senior editor at TheGunMag.com and Liberty Park Press, author of multiple books on the Right to Keep & Bear Arms, and formerly an NRA-certified firearms instructor.