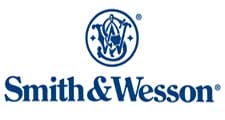 SPRINGFIELD, Mass.--(Ammoland.com)- Smith & Wesson Holding Corporation (NASDAQ: SWHC), parent company of Smith & Wesson Corp., the legendary 156-year old company in the global business of safety, security, protection and sport, announced today that it has recently filled orders for its Military & Police (M&P) tactical rifles.Among recent shipments is an order from the Chicago Police Department to equip the city's officers with 275 M&P15 rifles. In addition, the Minnesota State Patrol also converted to Smith & Wesson firearms, receiving 90 M&P15 rifles.
Officials at each of the agencies indicated that they selected the M&P15 based on the rifle's accuracy and reliability during testing. The quality of the rifle's components, production of the rifles in the United States, and the field sales and training support offered by Smith & Wesson were all cited as factors leading to the selection of the M&P15. During the selection process, the M&P15 was tested against other competing patrol rifles.
Leland Nichols, Senior Vice President of Sales and Marketing for Smith & Wesson, said, "We are extremely pleased that the M&P15 tactical rifle was selected for use by the Chicago Police Department and the Minnesota State Patrol. Since its introduction in January 2006, the M&P Rifle series has won over 90 percent of all law enforcement contests in which it has competed. We believe the rifle's performance in these sectors will demonstrate that it is highly suitable not only for law enforcement divisions but for military and security forces as well."
The M&P Rifle Series is based upon a combat-proven design and incorporates standard features designed to enhance ease of use and accuracy while in the field. The M&P15 is a rugged, lightweight, semi-automatic rifle with a 16-inch barrel. The rifle is chambered for 5.56mm NATO (.223) ammunition and features a single-stage trigger with a 7-pound trigger pull. Both the upper and lower receivers on the rifles are constructed with a tough 7071 T6 aluminum and each rifle is furnished with an A2 military flash suppressor. Reliability features of the gas-operated rifles include a chrome-lined gas key, bolt carrier and barrel. The M&P15 rifle is designed to accommodate a variety of shooting positions through the use of a six-position adjustable stock and each rifle features a barrel twist of 1 in 9 inches.
The M&P15 incorporates a traditional AR-15 design featuring a removable carry-handle and adjustable rear and front post sights, allowing for quick target acquisition and convenient handling. The black anodized rifle measures 35 inches in length when fully extended and a compact 32 inches with the stock collapsed. The M&P15 has an unloaded weight of 6.74 pounds.
About Smith & Wesson
Smith & Wesson Holding Corporation, a global leader in safety, security, protection and sport, is parent company to Smith & Wesson Corp., one of the world's largest manufacturers of quality firearms and firearm safety/security products and parent company to Thompson/Center Arms, Inc., a premier designer and manufacturer of premium hunting rifles, black powder rifles, interchangeable firearms systems and accessories under the Thompson/Center brand. Smith & Wesson licenses shooter protection, knives, apparel, and other accessory lines. Smith & Wesson is based in Springfield, Massachusetts with manufacturing facilities in Springfield, Houlton, Maine, and Rochester, New Hampshire. The Smith & Wesson Academy is America's longest running firearms training facility for law enforcement, military and security professionals. For more information on Smith & Wesson, call (800) 331-0852 or log on to www.smith-wesson.com . For more information on Thompson/Center Arms, log on to www.tcarms.com.