Sinclair Ammunition Reloading Supplies Releases 2009 Catalog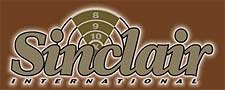 Fort Wayne, IN – -(ShootingWire.com)- Sinclair International, the premier supplier of ammunition reloading supplies and precision reloading tools, has just released their 2009-A catalog. Sinclair's catalog continues to grow, now filling 184 pages with more than 10,000 products.
"As factory ammunition prices continue to skyrocket, and as availability becomes an issue, more shooters are beginning to reload," said company President Bill Gravatt. "We're very excited to be able to add almost 500 new products for the both experienced and new reloaders," Gravatt said.
One of the new Sinclair products is a large caliber neck turning tool, another is a line of dies for profiling bullet tips to improve long range accuracy. Of all the new products, more than 40 are designed and built by Sinclair to assist any reloader in making more uniform and accurate ammunition.
"As always, Sinclair's staff of reloading Techs is available to answer any questions regarding reloading and shooting accuracy," Gravatt said. "We're here to introduce shooters to reloading to help all our customers wring the last bit of accuracy from every load."
About:
Sinclair International is the world's premier supplier of high-quality reloading tools, components and accessories plus unique benchrest shooting supplies. Stocking more than 10,000 items, the company supplies reloaders and precision shooters worldwide. To order, or for more information, call 800-717-8211 or visit sinclairintl.com and mention code HR0309.