The Mossberg 930 SPX Receives Golden Bullseye Award From NRA
Shotgun Of The Year — Shooting Illustrated.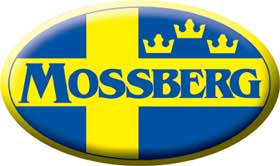 North Haven, CT – -(AmmoLand.com)- The Mossberg® 930™SPX was honored at the annual NRA Show with a Golden Bullseye Award for Shotgun of the Year by NRA Publication's Shooting Illustrated. The award was announced during the NRA convention in Phoenix, AZ. The 930™SPX autoloader was recognized for having the necessary qualities needed in an effective tactical shotgun, being described by the editors as "simple, reliable, and rugged."
"It is an honor to receive such a prestigious award from the NRA. At Mossberg we strive to produce high quality firearms for tactical, hunting, and recreational shooters alike", states Iver Mossberg, CEO. "We are humbled to have our firearm recognized amongst the other brands of shotguns by such an organization as the NRA. Our dedicated team of engineers and employees share in the recognition and honor."
Similar to the existing 930 Home Security model, the SPX is distinguished by its 18.5-inch cylinder-bore barrel, 7-round capacity extended magazine tube (plus one in the chamber) and LPA ghost ring rear sight and winged fiber optic front sight that provides quick target acquisition. The 930 SPX comes standard with a factory-installed Picatinny rail, increasing versatility when mounting optics and light systems.
An annual acknowledgement by NRA Publications of the finest products available in the shooting sports, the Golden Bullseye Awards are voted on by a seven-member committee consisting of NRA editors and staff. To qualify for consideration for a Golden Bullseye Award, a product must have been:
• Recently introduced and available to consumers prior to selection of the Golden Bullseye Awards
• Used/tested by a staff member or regular contributor to the magazine
• Reliable in the field, meeting or exceeding the evaluator's expectations
• Innovative in design and function
• Readily perceived as a value to the purchaser
• Styled in a manner befitting the firearm industry and, perhaps more importantly, its enthusiasts
930 SPX Autoloader – Key Features
• Developed for use with 12 gauge 2-3/4" and factory loaded shotshells;
• LPA ghost ring rear sight, winged fiber optic front sight;
• Factory-installed Picatinny rail;
• 7-Round capacity extended magazine;
• Simple, reliable, easy to maintain gas system;
• Ambidextrous thumb-operated safety;
• Custom stock spacers;
• Uni-Line™ stock and receiver;
• Cocking indicator;
• Includes a free gun lock;
• Two-Year limited warranty.
Product Specifications
Action Type: Autoloader
Gauge: 12 gauge
Barrel Length: 18.5"cylinder-bore
Sights: LPA ghost ring rear and winged fiber optic front
Avg. Weight (lbs.): 7.75 lbs
Origin: Made in USA
Safety: 2-position top of the receiver safety
About:
Founded in 1919, O.F. Mossberg & Sons, Inc. is the oldest family-owned firearms manufacturer in America, and is the largest pump-action shotgun manufacturer in the world. Leading the way with over 100 design and utility patents to its credit, and standing as the first ISO 9001 certified long-gun manufacturer, Mossberg is considered to be one of the most innovative firearms manufacturers in U.S. history.
For more details on the 930SPX, the complete line of commercial, special purpose, law enforcement and military shotguns, rifles and accessories, please call your local Mossberg dealer or visit www.mossberg.com.