AMU Soldier Wins Gold At World Cup
By Michael Molinaro
USAMU PAO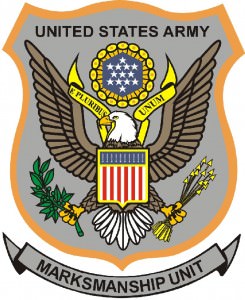 FORT BENNING, Ga. — Staff Sgt. Ryan Hadden of the U.S. Army Marksmanship Unit prevailed at the 2009 San Marino World Cup competition today, earning the gold medal in the Trap event.
Hadden, a Shotgun team member, was tied after the final round with the Czech Republic's David Kostelecky, forcing a sudden-death shoot-off. Hadden came up victorious after the third round, hitting his target while his opponent missed his.
It is Hadden's second gold medal winning performance in two World Cup events this year.
"I was confident," Hadden said. "I was actually feeling better in the shoot-off than in the fourth-round of the match. I was able to keep it composed."
Besides winning the gold medal, Hadden also earned himself the coveted U.S. Distinguished International Shooter Badge.
The badge, along with the Distinguished Rifleman and Distinguished Pistol Shot badge, is the United States' highest award for marksmanship excellence.
It is one of the most highly coveted shooting awards in the U.S. today.
Hadden said he looks forward to celebrating with his family and teammates when he gets back to U.S. soil.
About USAMU:
The USAMU's mission is to raise the standard of marksmanship proficiency and combat readiness throughout the Army by sharing knowledge gained from competing and winning in national/ international competitions, research and development and advanced training programs while enhancing the Army's recruiting effort through an active public information and public relations program. For more information on the U.S. Army Marksmanship Unit, contact the Public Affairs Office at (706) 545-5436, [email protected] or www.USAMU.com . The U.S. Practical Shooting Association is a nonprofit membership association affiliated with the International Practical Shooting Confederation, which is comprised of approximately 67 nations.