NRA Club University Scheduled for Sacramento Ca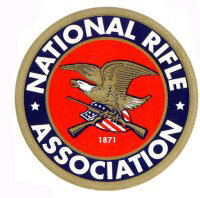 Sacramento, California –-(AmmoLand.com)- NRA Clubs & Associations opens registration for their the upcoming NRA Club University at 8:00 a.m. on Saturday, October 3 at the Radisson Hotel on 500 Leisure Lane in Sacramento, California.
A unique one-day forum for all firearms group with a desire to expand, Club University covers subjects such as membership, grant application, women's programs, and business planning. Anyone can sign up for the workshop at www.nrahq.org/clubs/club_university/registration.asp.
"A range or gun club is like any other business," said NRA National Clubs & Associations Manager, Elizabeth Bush. "You need to know about insurance, membership drives, media relations, and more. Instead of spending a few weeks or months trying to figure it out yourself, spend a few hours with us and get all the answers you need."
In addition to the NRA Club University staff, members of the California State Rifle & Pistol Association as well as club operation experts will participate in the seminar. "We try to provide as wide a selection of expertise," explained Bush. Topics on the agenda include increasing membership, range related issues, club insurance, the NRA Institute of Legislative Action, youth programs, and much more!
Returning to the workshop is award-winning marketing and customer service expert Ron Rosenberg. A nationally recognized author and GKIC's "International Marketer of the Year," Mr. Rosenberg will lead attendees in a highly interactive session where Ron share's his proven strategies for unprecedented growth.
NRA Club University is open to anyone with an interest in the shooting sports. For a non-refundable $30 registration fee, each participant earns access to the workshop, Mr. Rosenberg presentation, educational materials, meals, and door prizes. Additional information can be found at https://www.nrahq.org/clubs/club_university/, by emailing us at [email protected], or calling NRA Clubs & Associations at (800) NRA-CLUB (672-2582).
About:
Established in 1871, the National Rifle Association is America's oldest civil rights and sportsmen's group. Four million members strong, NRA continues its mission to uphold Second Amendment rights and to advocate enforcement of existing laws against violent offenders to reduce crime. The Association remains the nation's leader in firearm education and training for law-abiding gun owners, law enforcement and the military.