Team Smith & Wesson Continues To Dominate Practical Shooting Competitions
Multiple Summer Matches Lead to Several Division Championships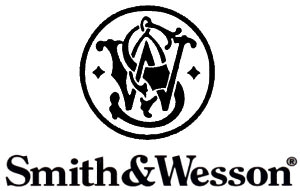 SPRINGFIELD, Mass. –-(AmmoLand.com)- Smith & Wesson Corp., announced today that Team Smith & Wesson has extended its current winning streak of practical shooting competitions, earning numerous division titles in state and regional competitions over the last three months.
Most recently, during the first ever ICORE (International Confederation of Revolver Enthusiasts) New England Regional Revolver Championship, Team Smith & Wesson members David Olhasso and Craig Buckland delivered strong performances in the Open and Limited Divisions. Olhasso, competing with a Smith & Wesson Performance Center Model 627, posted top scores in five of the eight courses of fire earning him the overall title. Fellow teammate Craig Buckland followed suit placing second in the Limited Division and third overall in the championship match with a Smith & Wesson Performance Center Model 686 Plus.
In June, Team Smith & Wesson members competed in several challenging matches and achieved numerous championship titles in ICORE, IDPA (International Defensive Pistol Association and USPSA (United States Practical Shooting Association) matches. As one of the premier matches in the nation, the IDPA Carolina Cup has historically been noted for its diverse and challenging courses of fire. Showcasing a variety of targets designed to test competitors of all skill levels, the Carolina Cup is intended to evaluate competitors both mentally and physically.
This year, Team Smith & Wesson earned division titles in both of the revolver divisions and in the Stock Service Pistol (SSP) Division. Curt Nichols captured the Enhanced Service Revolver (ESR) division with his Smith & Wesson Model 625, while Craig Buckland secured the division title in the Stock Service Revolver (SSR) Division using a Smith & Wesson Model 67. Joining Team Smith & Wesson members in the winner's circle was Gordon Carrell, who bested the talented field in the SSP Division with his M&P Pro Series pistol in 9mm.
In other competitions, Team S&W member Jeff Degracia won High Overall and the Enhanced Service Pistol (ESP) Division at the 2009 Sunshine State Games IDPA Championships in Orlando, Florida, with his M&P9 Pro Series pistol. Gordon Carrell once again returned to the winner's circle placing 1st place in Master class in the SSP Division at the 2009 IDPA Nevada State Championship held in Las Vegas. Team member Tony Phan, representing the Webster Police Department, earned top honors at the Texas Police Games and was named the Overall Champion in both Double and Single Stack Divisions.
Rounding out other summer victories was David Olhasso who dominated the SSP Division during the Pennsylvania State IDPA Championship using an M&P9L pistol. Olhasso's proficiency with the M&P9L allowed him to place the fastest overall score in the match with a total time of 141.62 seconds. Olhasso also earned division titles at the Smith & Wesson Steel Shoot Northeast Regional held in Old Bridge, New Jersey, in both Iron Sight and Optical Revolver Divisions using a Smith & Wesson Model 627 and a Model TR8. At the Topton Multi-Gun Championships in Topton, Pennsylvania, Olhasso earned yet another title and was named Tactical Champion.
"As we head into the heart of the competitive season, Team Smith & Wesson has been very successful at winning key championship titles in multiple shooting disciplines," said Tom Kelly, Vice President of Marketing for Smith & Wesson. "Their ability to perform at such a high level throughout a very long and mentally challenging season, speaks greatly to each member's talents, equipment and ability to stay focused despite the intense competition from other accomplished shooters and diverse weather conditions. On behalf of Smith & Wesson, I would like to congratulate these gifted shooters on their hard earned accomplishments and for taking Smith & Wesson to the winner's circle time and time again."
About Smith & Wesson
Smith & Wesson Holding Corporation, a global leader in safety, security, protection and sport, is parent company to Smith & Wesson Corp., one of the world's largest manufacturers of quality firearms and firearm safety/security products and parent company to Thompson/Center Arms Company, Inc., a premier designer and manufacturer of premium hunting rifles, black powder rifles, interchangeable firearms systems and accessories under the Thompson/Center brand. Smith & Wesson licenses shooter protection, knives, apparel, and other accessory lines. Smith & Wesson is based in Springfield, Massachusetts with manufacturing facilities in Springfield, Houlton, Maine, and Rochester, New Hampshire. The Smith & Wesson Academy is America's longest running firearms training facility for law enforcement, military and security professionals. For more information on Smith & Wesson, call (800) 331-0852 or log on to www.smith-wesson.com . For more information on Thompson/Center Arms, log on to www.tcarms.com.