Wietfeldt, Heiden Win Trap Championships at 2009 Shotgun Junior Olympic Championships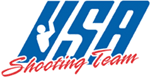 COLORADO SPRINGS, Colo. – The 2009 Shotgun National Junior Olympics came to a close on August 1 with Collin Wietfeldt (Hemlock, Mich.) and Rachael Heiden (Clinton, Mich.) earning titles in the Trap event.
Wietfeldt shot 121 out of 125 targets in the match and shot 23 targets in the final to finish in first place with 144 total hits. Jake Turner (Richland, Wash.), who recently won the junior event at the 2009 USA Shooting Shotgun National Championships and came in second in the open category, finished in second place with a total of 142 targets at the JOs. Kevin Bockerstett (St. Charles, Mo.) finished right behind Turner in the third spot with 141 hits. Weitfeldt also won the High Male Overall SCTP honor.
Heiden, who is the bronze medalist from the 2009 ISSF World Cup in Cairo, won first place for the women easily by nine targets. Heiden shot a match score of 116, a final of 22 for a total of 138 targets. Janessa Beaman (Elbert, Colo.) and Ashley Carroll (Solvang, Calif.) were tied with 129 targets at the end of the final and Beaman earned second place in a shoot-off hitting two targets to Carroll's one target. Carroll finished in third place and also earned the SCTP's High Female Overall award.
Other top finishers in the Trap event include:
Junior Men
J2 First Place – Matthew Gossett, 118
J2 Second Place – Dustin Anderson, 117
J2 Third Place –Garrett Walters, 116
J3 First Place – Austin Odom, 114
J3 Second Place – Roy Chavalitlekha, 100
J3 Third Place – Daniel Mahaney, 98
Junior Women
J2 First Place – Brandi Hobbs, 107
J2 Second Place – Miranda Wilder, 104
J2 Third Place – Rickelle Pimental, 101
J3 First Place – Jeni Clark, 99
J3 Second Place – Holly Hodge, 93
Approximately 200 junior shooters participated in the International Skeet, Double Trap and Trap events at the 2009 Shotgun JOs. Juniors qualified for the event by winning their State Junior Olympic Championships, or by shooting a qualifying score.
Complete results from the 2009 Shotgun National Junior Olympic Championships can be found at www.usashooting.org
Winchester Ammunition is a Proud Sponsor of the USA Shooting Shotgun Team:
About:
Winchester® Ammunition has been the exclusive ammunition sponsor and supplier of the USA Shooting Shotgun Team since 1999. Members of the 2008 shotgun team brought home four medals from Beijing using Winchester AA International Target loads. Winchester is an industry leader in advancing and supporting conservation, hunter education and our country's proud shooting sports heritage. For more information about Winchester and its complete line of products, visit www.winchester.com.