English Captures Silver, Junior Skeet Women Win Gold and Set World Record at Shotgun World Championships
Junior Trap Women Take Home Bronze.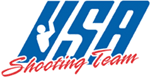 COLORADO SPRINGS, Colo. –-(AmmoLand.com)- Amber English (Colorado Springs, Colo.) won the silver medal in the Junior Women's Skeet event at the 2009 ISSF Shotgun World Championships in Maribor, Slovenia today and the Junior Women's Skeet team of English, Ali Chiang (Redwood Shores, Calif.) and Caitlin Connor (Winnfield, La.) took home the gold and set a Junior World Record in the team competition. The Junior Women's Trap team also added to the U.S. medal tally, taking home the bronze.
English won her first ever international medal after firing a total score of 71 out of 75 targets to finish in second place behind Swedish shooter Therese Lundqvist. Lundqvist captured the gold with 74 hits, breaking the world record of 72 hits, which was set by U.S. shooter Haley Dunn in 2005.
Natalia Panas of Russia earned the bronze medal with a total score of 69 targets. Chiang finished in fourth place with 67 hits and after a three-way shoot-off for fifth place, Connor, the 2009 Minsk World Cup silver medalist, ended up in the sixth spot with 66 hits.
English, Chiang and Connor finished on top of the Junior Women's Skeet team podium with a record score of 204 targets. The three teammates broke the previous World Record of 198 targets shot by Russia at the 2007 World Championship in Nicosia, Cyprus.
The Russian team won silver ranking 12 targets behind the U.S., with a total score of 192 targets, while Poland secured the bronze with 191 total hits.
The Junior Women's Trap team of Molly Bender (Montoursville, Pa.), Brandi Hobbs (Edinboro, Pa.) and Kayle Browning (Wooster, Ark.) earned the bronze medal today, shooting a total of 185 targets. China won the team competition, shooting a total score of 202 targets and setting a new Junior World Record. The Spanish team, holder of the record shattered by team China, closed the match in second place, winning the silver with 186 hits.
Individually, Bender finished the highest for the Junior Trap Women with 64 targets to land in 11th place, while Hobbs ended in 15th place with 61 hits and Browning fired 60 targets to finish in 18th place.
The Junior Trap Women's individual competition was won by the 18-year old Chinese shooter Qi Quiwen with a total score of 69 targets. Xu Tian, also of China, closed the match in second place with a total of 68 +1 hits. Xu shot-off against Rachel Yardy of Great Britain who finished in third place with a total score of 68 +0 targets.
In the Women's Skeet event, four-time Olympian and 2008 Olympic silver medalist Kim Rhode (El Monte, Calif.) scored the highest finish for the U.S. team, barely missing a spot in the final after losing a shoot-off for sixth place. Rhode ended in seventh place with 71 total hits. Haley Dunn (Eddyville, Iowa) finished in 24th place with 64 targets and Jaiden Grinnell (Port Angeles, Wash.) landed in 29th place with 62 hits.
The defending World Champion, Christine Brinker of Germany, who is also the 2008 Olympic bronze medalist, won the Women's Skeet event with a total of 95 targets. The silver medal went to Thai shooter Sutiya Jiewchaloemmit with a total of 94 hits and Katiuscia of Italy took home the bronze with a total of 93+3 hits after winning a shoot-off against Russia's Olga Panarina.
Corey Cogdell (Eagle River, Alaska), the 2008 Olympic bronze medalist, finished the Women's Trap event in 14th place today with 69 targets, which was the highest U.S. finish in that event. Susan Sledge (El Cajon, Calif.) finished in 34th place with 65 targets and 1996 Olympian and U.S. Army Marksmanship Unit member Theresa DeWitt (Cincinnati, Ohio) ended in 36th place with 64 targets.
Seventeen-year-old Italian shooter Jessica Rossi became the new Women's Trap World Champion after climbing from fifth place to the top spot in the final with a total score of 92 targets. Russia's Irina Laricheva won the silver with 90 hits. The 2008 Olympic gold medalist, Satu Makela-Nummela of Finland, started the final round with the highest qualification score of 74 hits, equaling the World Record, but shot 15 targets in the final to finish in third place with 89 total hits.
Approximately 600 shooters from 70 countries are competing at the 2009 ISSF Shotgun World Championships in Maribor, Slovenia with competition running through August 16. Thirty U.S. athletes, including 15 juniors, are in Maribor vying for a spot on the podium at the biggest shotgun event of the year.
Competition at the 2009 ISSF Shotgun World Championships continues on Thursday, August 13 with the Double Trap Final. The Men's Skeet final will close out the event on August 16.
For a complete competition schedule as well as updated, results, news, photos and video highlights of the 2009 Shotgun World Championships, please visit www.issf-sports.org.
About:
Winchester Ammunition is a Proud Sponsor of the USA Shooting Shotgun Team:
Winchester® Ammunition has been the exclusive ammunition sponsor and supplier of the USA Shooting Shotgun Team since 1999. Members of the 2008 shotgun team brought home four medals from Beijing using Winchester AA International Target loads. Winchester is an industry leader in advancing and supporting conservation, hunter education and our country's proud shooting sports heritage. For more information about Winchester and its complete line of products, visit www.winchester.com.