Remington – Bushmaster Rifle Team Shoots Down Old Adage and Proves Those That Teach Can
Team Claims Trophy after Providing Free Rifle Clinic.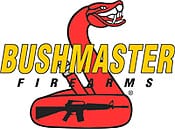 Madison, NC –-(AmmoLand.com)- It was once said that "He who can, does. He who cannot, teaches." This is apparently not true of the Remington – Bushmaster Rifle Team members who hosted the Advanced Adult High Power Rifle Clinic during the recent 2009 National Matches held at Camp Perry in Port Clinton, Ohio. The team clinic instructors then joined their teammates to win their category in the National Trophy Rifle Match.
During the rifle clinic, thirty-one participants enjoyed time on the range as well as classroom instruction on topics such as shooting positions; zeroing; aiming and trigger control; effects of weather/wind reading; proper range etiquette; and care and maintenance of rifles. At the conclusion of the clinic, the team instructors presented each student with a certificate of completion and empowered the participants with seasoned knowledge and proper skills they can pass on to their local clubs and fellow shooters.
About the Remington – Bushmaster Rifle Team Instructors
Amanda Elsenboss is one of the top junior shooters in the country and has a string of National Junior titles.
Ken Roxburgh, a retired U.S. Marine Corps Master Gunnery Sergeant, has instructed military and civilian high power shooters for more than three decades. Roxburgh is a firing member, team coach and team captain.
Lance Hopper is a 20-year U.S. Army Marksmanship veteran and National Service Rifle champion.
Matt LaBonte is a former U.S. Marine Corps Service Rifle champion and armorer.
Following the clinic, Roxburgh, Hopper and LaBonte joined their high-powered teammates, Sara Rozanski, Julie Coggshall and Norman Chandler, Sr., to beat the field in the "out-of-competition" category with a high score of 2894 with 78x hits.

Remington – Bushmaster Rifle Team Highlights
1st Place National Trophy Team Match (out-of-competition)
Team members: Ken Roxburgh, Sara Rozanski, Julie Coggshall, Lance Hopper, Matt LaBonte and Norman Chandler, Sr.
Amanda Elsenboss – High Junior Competitor at Remington – Bushmaster Open at Ft. Benning, Georgia, and at the Regional Championships in Quantico, Virginia
Sara Rozanski – High Woman, President's Hundred, CMP Games/ National Matches and High Woman, National Trophy Individual, CMP Games/National Matches
Julie Coggshall – High Woman Competitor, NRA High Power Individual Championships
About Bushmaster Firearms International, LLC
Bushmaster Firearms International, LLC (BFI) is the leading supplier of AR15/M16 type rifles in the United States for Law Enforcement, security and private consumer use. Headquartered in Windham, Maine, with additional facilities in Dallas, Georgia and Lake Havasu, Arizona, BFI supplies aluminum and advanced carbon fiber-based rifle platforms in calibers ranging from 5.56mm/223 to 50BMG. These and associated accessories manufactured by BFI meet the tactical rifle needs of US customers as well as Military, Law Enforcement and Security clients from over 50 countries worldwide. Visit our web site at www.bushmaster.com