Vogel Wins Production Division Title Of Smith & Wesson 2009 USPSA National Handgun Championships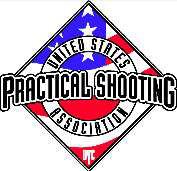 LAS VEGAS, Nev. —-(AmmoLand.com)- Robert Vogel of Wapakoneta, Ohio has won the Production division title for the second year in a row at the Smith & Wesson 2009 U.S. Practical Shooting Association's (USPSA) National Handgun Championships.
With a final score of 1455.9116, the 27 year old Vogel was able to again hold off Team Glock member and past national champion Dave Sevigny of Smyrna Ga. by a safe margin of over 64 points. In 2008 only 4 points separated the two shooters who now dominate this division.
Rounding out the top five were Phil Strader of Owasso, Okla. in third and just over 82 points out of first. Matthew Mink of Conway, Ark., finished in fourth and over 92 points behind and Robbie Leatham of Mesa, Ariz. took fifth, 108 point off the lead.
In the Limited-10 match, Vogel nearly defeated Sevigny again but fell to second on the last stage where a no-shoot left him just 0.481 points out of first.
The Nationals which were held at the Desert Sportsman's Rifle & Pistol Club outside Las Vegas September 11-19 drew more than 620 top shooters from across the country and around the world.
About USPSA:
The United States Practical Shooting Association is a non-profit membership association and the governing body for the sport of Practical Shooting in America. USPSA has over 18,000 members and more than 350 affiliated clubs which host weekly matches throughout the country providing recreational shooters with the opportunity to test and refine their shooting skills in a safe, competitive environment. USPSA is also the US Region of the International Practical Shooting Confederation (IPSC), which is comprised of approximately 67 nations. For more information, visit www.uspsa.org.