ATK Receives $9.7 Million Follow-on Contract for M228 Practice Grenade Fuzes
Contract Options Could Raise Total Award Value to $50 Million Over Five Years. Contract Follows Successful Run-up to Full Rate Capacity on Highly Automated Production Line.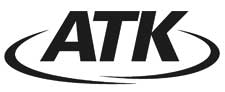 MINNEAPOLIS, MN –-(AmmoLand.com)- Alliant Techsystems (NYSE: ATK) has received a follow-on production contract valued at $9.7 million for M228 Practice Grenade Fuzes. The contract was awarded by the U.S. Army Contracting Command, Rock Island, Illinois, and follows an initial production contract awarded to ATK in 2005.
If all options are exercised, the total value of the contract would be worth approximately $50 million throughout the expected production run from the fall of 2010 thru 2015. Work on the contract will be performed by ATK at the Allegany Ballistics Laboratory in Rocket Center, W.Va.
The M228 fuze attaches to the reusable M-69 training grenade body. When initiated during training exercises, the fuze precisely measures a time delay before detonating a small black powder charge that creates realistic audio and visual cues for the warfighter to enhance the training experience.
"ATK installed a highly-automated production line to ensure that the M228 meets the quality and delivery standards our customers expect," said Bart Olson, Vice President and General Manager of ATK Tactical Propulsion and Controls. "ATK's high-rate manufacturing capability provides the U.S. Army the ability to effectively meet hand grenade training requirements, and prepare our warfighters for the challenges they will face in battle."
ATK has produced more than 7.5 million fuzes for U.S. and allied customers.
About:
ATK is a premier aerospace and defense company with more than 18,000 employees in 22 states, Puerto Rico and internationally, and revenues of approximately $4.8 billion. News and information can be found on the Internet at www.atk.com.