Maryland State Police Questioning Citizens About Legally Owned Guns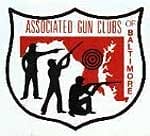 Maryland –-(AmmoLand.com)- The AGC has received several verified reports of the Maryland State Police questioning citizens about the firearms they legally own.
These incidents involve citizens and firearms that have no apparent nexus to any crime or any illegal activity.
If you are visited by the Maryland State Police, please make a careful and accurate record of the date, time and location of the visit, the names and badge numbers of the officers (they are required to provide this information if you ask for it), whether they were in uniform or out of uniform, the firearms they are inquiring about as well as the make, model, color, tag number and state of registration of the vehicle(s) involved.
If you have been questioned by the Maryland State Police regarding your legally owned firearm(s) please call: 410-296-3947
About:
Associated Gun Clubs of Baltimore, Inc. (AGC), located in Marriottsville, Maryland. The Associated Gun Clubs of Baltimore, Inc. was formed on July 1, 1944 when a number of World War II veterans in the Baltimore, Maryland area began looking for a place for recreational and competitive shooting. They organized with several other Baltimore area shooting clubs to form the "AGC"