75Th Ranger Regiment Leads The Way In Shooting Competition
By 75th Ranger Regiment Public Affairs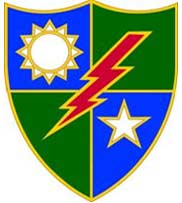 FORT BENNING, Ga.— -(AmmoLand.com)-  Two non-commissioned officers from the 75th Ranger Regiment competed in the 2009 Rifles Only Shooter Bash Competition held in Kingsville, Texas Nov. 6 and 7.
Sgt. Christopher K. Wooten and Sgt. Nicholas G. Irving, both assigned to Headquarters and Headquarters Company, 3rd Battalion, 75th Ranger Regiment placed first and second respectively.
During the competition, Wooten and Irving conducted multiple sniper tasks not commonly taught within the sniper community.
Shooters Bash was specifically designed for precision rifle shooting, ranging from 400-1000 meters, with targets ranging from one inch in diameter to 11 x 18 inch targets.
"Throughout the competition, every shot had to be well calculated from the range, temperature, barometric pressure, humidity, and wind in order to make a 1,000 meter shot on an 11-inch target," said Wooten.
Rarely did competitors shoot from the standard prone position. Much of the shooting was conducted from alternate positions, including standing, kneeling and sitting.
"As a sniper platoon, we need to focus more towards alternate shooting positions, partially exposed targets and combat-focused pistol shooting," said Irving.
Stress shoots were also conducted which consisted of shooting from inside buses, make-shift sniper hides, and building structures. Combat pistol shots not commonly practiced nor taught were also a major portion of the competition.
During the combat pistol shoot, competitors shot one-handed from 10 meters to 100 meters as they were moving forward and dragging an 80 pound bag, simulating a wounded individual, as well as shooting moving targets.
"We are fortunate enough to be around and train with the most motivated, physically and mentally toughest individuals I have had the privilege of serving with in close to ten years of service," said Maj. Richard Taylor, Commander, Headquarters and Headquarters Company, 3rd Bn., 75th Ranger Regt.

"These two Rangers are not only gifted snipers, but they are extremely gifted and talented leaders and are the highest quality Soldiers."

"One of the great qualities within this organization is the fact that these two Rangers will now take their high skill set and their advanced level of training and spread their wealth of knowledge throughout their platoon, company and the battalion," said Taylor.
The competition consisted of 60 competitors from both the military and civilian shooting communities.
About:
The 75th Ranger Regiment, composed of three Ranger battalions, is the premier light-infantry unit of the United States Army. Headquartered at Fort Benning, Ga., the 75th Ranger Regiment's mission is to plan and conduct special missions in support of U.S. policy and objectives.