Senate Health Care Bill Includes Protection for Firearms Owners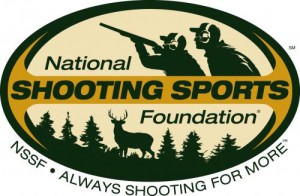 Washington, Dc –-(AmmoLand.com)- Pro-gun forces were successful at inserting language into the Senate Health Care Bill that prohibits the collection or disclosure of any information regarding the lawful possession or storage of firearms and ammunition in the residence or property of a gun owner.
It prohibits the use of any health-related databases from constructing a list of gun owners or questioning individuals to construct such a database.
It also bans insurance companies from using possession of a firearm or ammunition as an excuse to limit or not offer coverage.
Finally, insurance companies cannot increase premiums due to an individual lawfully owning firearms and ammunition.
House and Senate Democratic leaders are now meeting to work out the substantial differences between the two health care bills. View bill language (beginning on Page 5).
About NSSF
The National Shooting Sports Foundation is the trade association for the firearms industry. Its mission is to promote, protect and preserve hunting and the shooting sports. Formed in 1961, NSSF has a membership of more than 5,000 manufacturers, distributors, firearms retailers, shooting ranges, sportsmen's organizations and publishers. For more information, log on to www.nssf.org.