University of Alaska Anchorage Concealed Carry Situation Report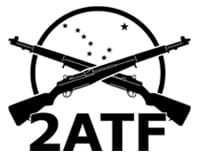 Anchorage, AK – –(AmmoLand.com)- Anchorage 2ATF has been involved with the carry on campus issue. Legal contends it's the right of students to carry weapons for self defense as affirmed by the U.S. Constitution and State of Alaska Constitutions as well as state statutes. UAA is in violation of state law by its policy of no weapons on campus.
UAA has two options to comply with state law. (1) UAA shall abolish the no weapons on campus policy. OR (2) UAA shall comply with state statute by providing adequate security screening and armed guards at all entrances on all facilities where firearms are banned. Per: Board of Regents 02.09.020
We are aware that students have been attempting to get this situation rectified for more than a year and have been largely ignored.
Some of the actions are listed below.
April 23, 2009 Off Campus Protest
Dec. 3, 2009 Mr. Hines letter to Board Of Regents
Feb. 8, 2010 Reply to George Hines declining campus carry
Feb. 17, 2010 The threat of on campus armed protest resulted in UAA President Hamilton's phone call to Mr. Hines
Recently we learned that Mr. George Hines, a UAA student threatened a protest on campus in an attempt to get the situation resolved. Mr. Hines has been granted a meeting with the Board of Regents scheduled for April 15, 2010 in Dillingham as a result of his action.
The 2nd Amendment Task Force Network and affiliated organizations say it's time to get this situation resolved before a tragic incident occurs. Many also think that the Board of Regents will use more delaying tactics with Mr. Hines since they wield so much power over him. Many are suggesting we start immediate armed protests on campus with media attendance to bring this issue to resolution. Some want to protest daily and others want random protests once or twice a week.
This will be a topic of discussion at this week's forum. If you have thoughts on this please contact us by email with your concerns. [email protected]
Monday Mar 15 6:30PM at Mei Garden (The old Royal Fork near Sams club on Bragaw)
About:
The mission of The Anchorage Second Amendment Task Force is to provide Alaskans with the knowledge of the meaning and true purpose of the second amendment to the U.S. Constitution, with which they may conduct themselves as responsible citizens of our republic. Visit: www.anchorage2atf.com