Marriott with Ties to Gun Control Groups Lies About 'No Firearms' Signs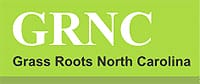 North Carolina –-(AmmoLand.com)- Marriott tells callers "no firearms" signs coming down as part of apparent disinformation campaign. Marriott CEO J.W. Marriott, Jr. linked to gun control group…
What? That's right read the entire story here on the Charlotte Gun Rights Examiner.
IMMEDIATE ACTION REQUIRED
Since Marriott seems to think gun owners are easily fooled, it is time to redouble our efforts and deliver a clear message by taking the following actions:
Call all Marriott executives on the "Feedback Days" designated below. If they can make outgoing calls, you aren't really trying. To avoid charges of "harassment" call each executive only once (presuming you manage to reach them) and maintain a civil tone. If you don't get through to them, keep trying. If you can't call during the designated hours, call whenever you can. Additional Feedback Days may be designated in the future.
Counter Marriott's disinformation campaign: Post the "Marriott lies to gun owners" message on every forum and blog you can find. Failure to do so will allow an anti-gun multi-national corporation to control the message.
FEEDBACK DAYS: Stay tuned for additional days as required.
Wednesday (5/26): 1:00 PM to 3:00 PM (Eastern Daily Time)
Thursday (5/27): 9:00 AM to 11:00 AM (Eastern Daily Time)
Friday (5/28): 9:00 AM to 11:00 AM (Eastern Daily Time)
CONTACT THESE EXECUTIVES
Keith Thomas: Reports directly to JW Marriott, Jr. himself. Thomas can be reached at Mr. Marriott's office at either [email protected] or 800-621-0999.
Kathleen Matthews, Executive Vice President, Global Communications and Public Affairs:
[email protected], 301-380-7770. Her assistant, Marilyn Cole, is available at: [email protected] or 301-380-7525.
Chad Callaghan, Vice President of Loss Prevention: [email protected] His assistant, Pat Murphy, is available at 301-380-7814. His pager is: 800-313-9391.
DELIVER THIS MESSAGE
Keith Thomas, assistant to JW Marriott, promised that signs prohibiting lawful gun owners from protecting themselves and their families on Marriott properties would be removed. Not only are the signs still present, corporate executives have been unresponsive to gun rights leaders attempting to negotiate removal. If Marriott executives think gun owners are so easily fooled, they underestimate the problem on their hands.
Hilton Hotels, unlike Marriott, has no policy prohibiting firearms in its hotels. Gun owners will be actively pursuing alternatives to Marriott.
Finally, ask what Mr. Marriott knows about his trustee position with the National Urban League and its participation in Coalition to Stop Gun Violence efforts to strip you of your rights. If they claim lack of awareness, will he resign the position now that league participation is known?
About:
Grass Roots North Carolina/Forum for Firearms Education is a non-profit, all volunteer organization devoted to educating the public about trends which abridge the freedoms guaranteed by the Bill of Rights, and engaging in grass roots activism to preserve those freedoms. Formed in 1994 to conduct a highly successful rally for the Second Amendment, GRNC has gone on to conduct projects like "Remember in November: A Gun Owner's Guide to Voting," bringing concealed carry to North Carolina. Visit:www.grnc.org