House To Vote On Legislation To Strengthen The Gun Industry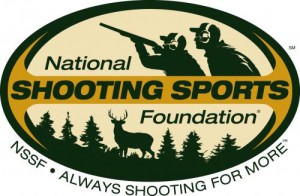 NEWTOWN, Conn –-(AmmoLand.com)- The House of Representatives is scheduled to vote Tuesday on legislation being sponsored by Rep. Ron Kind (D-Wis.) called the Firearms Excise Tax Improvement Act of 2010 (H.R. 5552).
The bill revises earlier legislation (H.R. 510) introduced by Rep. Kind so that the bill does not add to the budget deficit. H.R. 5552 would correct a longstanding inequity in the Internal Revenue Code by permitting firearm and ammunition manufacturers to pay the Pittman Robertson federal excise tax on a quarterly basis, like other industries that support conservation through the payment of a federal excise tax, instead of the current bi-weekly schedule.
For more information, read the NSSF Blog. Please call your representatives at 202-224-3121 and urge them to vote "yes" on H.R. 5552.
About NSSF
The National Shooting Sports Foundation is the trade association for the firearms industry. Its mission is to promote, protect and preserve hunting and the shooting sports. Formed in 1961, NSSF has a membership of more than 5,500 manufacturers, distributors, firearms retailers, shooting ranges, sportsmen's organizations and publishers. For more information, log on to www.nssf.org.