New York Adavances Micro-Stamping Bill – Help Block This Bad Bill
Attention New York Readers and NYS FFL Licensees your calls are needed to block A6468C/S6005A Micro-stamping Bill in Senate Codes Committee.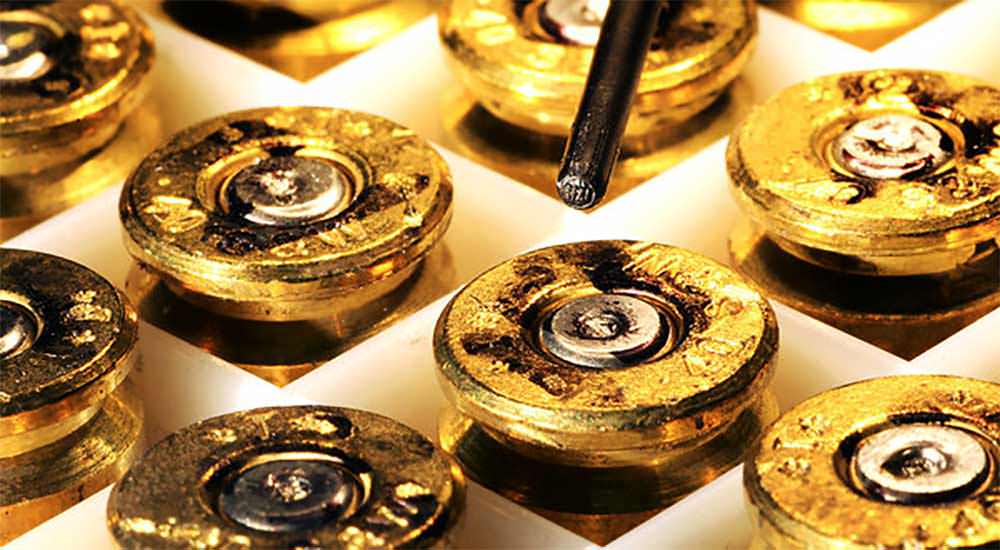 Albany, NY –-(Ammoland.com)- Since March of 2009, New York anti-gun legislators have worked steadily to advance Micro-Stamping companion bills through the legislature.
The Assembly bill A6468C passed its house May 12th, 2010 and was forwarded to the NYS Senate. The Senate bill is currently under consideration in the Senate Codes Committee; it has been printed and appears on their calendar for Tuesday, June 8th 2010.
Because micro-stamping technology is not yet available, (actual it does not exist) passage of this bill will result in a purchase freeze on all new semi-automatic pistols as of January 1st, 2012.
We must concentrate our efforts on stopping this bill in the Senate Codes Committee. Please call every Codes Committee Member and ask them to oppose this bill.
During you conversation, make your opposition to bill S6005A clearly, but respectfully; and always take the time to leave your name, address, phone number, and request a written response.
Do not be surprised if you cannot talk to the representative personally, this is common, and your efforts with their legislative aids are no less effective.
John J. Bonacic (518) 455-3181
Neil D. Breslin (518) 455-2225
John A. DeFrancisco (518) 455-3511
Thomas K. Duane (518) 455-2451
John J. Flanagan (518) 455-2071
Martin J. Golden (518) 455-2730
Shirley L. Huntley (518) 455-3531
Jeffrey D. Klein (518) 455-3595
Andrew J. Lanza (518) 455-3215
Kevin S. Parker (518) 455-2580
Bill Perkins (518) 455-2441
Stephen M. Saland (518) 455-2411
John L. Sampson (518) 455-2788
Daniel L. Squadron (518) 455-2625
Dale M. Volker (518) 455-3471
The only rights we have are those we defend, and our method of defense is political activism. Stand with us as we oppose these incremental infringements to our most natural right, the right to self defense.
Always remember, You are SCOPE, and you are the Member Activist.
A06468 Summary:
BILL NO A06468C, Same as S 6005-A… Requires semiautomatic pistols manufactured or delivered to any licensed dealer in this state to be capable of microstamping ammunition; establishes fines for violations of this requirement.
SPONSOR Schimel (MS)
COSPNSR Englebright, Paulin, Benedetto, Dinowitz, Lancman, Hoyt, Clark,Boyland, Jaffee, Kellner, Carrozza, Brook-Krasny, Rosenthal, O'Donnell, Alessi, Espaillat, Lavine, Kavanagh, Lifton, Aubry, Alfano
MLTSPNSR Bing, Colton, Cook, Glick, Gottfried, Heastie, Hooper, Jacobs, Jeffries, Maisel, McEneny, Amd SS265.00, 265.10 & 265.15, add SS265.38 & 265.39, Pen L