Weatherby Sweepstakes Offers Chance to Win Hunts & Guns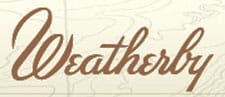 Paso Robles, CA – -(AmmoLand.com)- Weatherby's new online sweepstakes offers the chance to win an African safari and three other hunts, home defense training at the world-renowned Gunsite Academy, and an assortment of rifles and shotguns.
Launched June 1, the sweepstakes promotes "as low as" prices on Weatherby firearms including the $299
PA-08 Synthetic pump shotgun, $389 PA-459 home defense pump shotgun, $469 SA-08 Synthetic semi-auto shotgun, $439 Vanguard® Synthetic rifle and $1,699 Mark V® Accumark® rifle.
Sweepstakes entries must be submitted at www.news.299weatherby.com.
A random drawing will determine one winner for each of the following prizes:
Guided spring turkey hunt near Paso Robles, Calif., and a PA-08 Synthetic pump shotgun. Includes a tour of Weatherby headquarters and showroom/museum.
Upland bird hunt at Flying B Ranch near Kamiah, Idaho, and a SA-08 Synthetic semi-auto shotgun
Guided trophy antelope hunt in Glenrock, Wyo., and a Vanguard Synthetic rifle
Plains game safari to South Africa, and a Mark V Accumark rifle. Includes five species: gemsbok, blue wildebeest, common springbok, blesbok and warthog.
Home defense training at Gunsite Academy, Paulden, Ariz., and a PA-459 pump shotgun.
Five shotguns or rifles will also be awarded as runner-up prizes.
"Our new sweepstakes showcases our breadth of line, as well as the outstanding performance and value of our firearms," said company President Ed Weatherby.

"Whether it's one of our legendary Mark V's or affordable Vanguard rifles, a workhorse pump or versatile semi-auto shotgun, Weatherby has a gun for most any hunt—and budget."
The sweepstakes ends December 31, 2010. Entrants must be a member of Weatherby Nation (no cost to join), a legal resident of the U.S., 21 years of age or older on date of entry, and legally qualified to possess a firearm. Internet access is also a requirement. More sweepstakes details are available at www.news.299weatherby.com.
Founded in 1945, Weatherby, Inc.'s line features the popular Vanguard and legendary Mark V rifles, over/under and side-by-side shotguns in the classic Athen and Orion lines, semi-auto and pump shotguns, premium ammunition and security/shooting accessories. For more information, go to www.weatherby.com. The company is based in Paso Robles, and invites all hunters and shooters to visit and join its free online community at www.weatherbynation.com.