Glock 2011 Calendar Contest Offers National Recognition To Loyal Glock Owners
Online Photo Contest Showcases Customer Loyalty, as Firearms Innovator Approaches 25th Anniversary.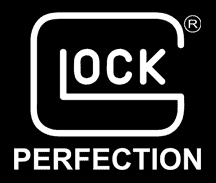 SMYRNA, Ga. –-(AmmoLand.com)- Do you have what it takes to become the next GLOCK star?
GLOCK, Inc. is hosting a photo contest that provides a unique opportunity for devout GLOCK owners and gun enthusiasts to display their passion for GLOCK firearms – as well as a once-in-a-lifetime opportunity to have their photo appear in the official GLOCK 2011 Calendar.
Fans can begin submitting their photos immediately via email to [email protected]
Photos will be judged based on emotional response and artistic merit. In addition, contestants are encouraged to become "fans" of the official GLOCK, Inc. Facebook fan page, where they can review contest details and view "editor's pick" submissions throughout the duration of the contest.
The Facebook fan page provides a destination where GLOCK owners can interact with Team GLOCK members and other GLOCK enthusiasts, view original GLOCK photos, videos and other GLOCK-related content, and be among the first to learn about GLOCK promotional and sponsorship opportunities.
"2011 marks GLOCK 25th Anniversary in the United States – a milestone that would not be possible without the loyalty and enthusiasm of our passionate customers," said Gary Fletcher, vice-president of sales and marketing for GLOCK.

"We see this unique campaign as a way to put the spotlight on our customers, showcasing the unique level of passion and loyalty that has been the cornerstone of our success here in the U.S."
The contest runs until 11:59 p.m. on Aug. 18, and entrants may only submit one photo per person. The photo must be sent as a .JPG file and be at least 300 dpi in size. There will be three photos selected for inclusion in the calendar, with each photo representing one month. The winning submitters will each receive a prize pack of GLOCK-branded merchandise, as well as having their photo appear in the calendar.
Submissions must be in compliance with the rules and guidelines; otherwise, they will not be considered for inclusion. GLOCK prides itself on being "Safe. Simple. Fast." In this instance, a "safe" photo must remain within the standard firearms safety guidelines, such as no finger on the trigger and no guns pointing at the camera. Winners will be announced in September, 2010.
More information, plus a complete list of rules, can be found at the official GLOCK, Inc. fan page on Facebook.
About GLOCK, Inc.
GLOCK, Inc. is a leading global manufacturer of pistols and accessories. GLOCK's superior engineering has produced a pistol with only 34 parts and a rugged polymer-frame, providing industry-leading reliability shot after shot. GLOCK is renowned for its pistols which are safe, featuring three safeties; simple, offering a low number of components to provide reliability; and fast, with no encumbering parts to slow the speed to fire. This combination makes GLOCK pistols the first choice among consumers and law enforcement, with 65% of agencies nationwide choosing to carry GLOCK. Austrian-engineered, the company has manufacturing facilities in the United States and Austria. Based in Smyrna, Ga., GLOCK, Inc. is an advocate for our nation's law enforcement and military personnel, as well as all citizens' Second Amendment right to bear arms. For more information, please visit www.GLOCK.com.