USPSA Shooter Bednorz Doubles Down In Vegas With Open & Limited Wins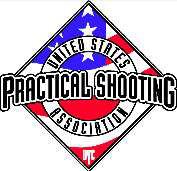 LAS VEGAS, Nev. –-(Ammoland.com)- – Don Bednorz of Alamogordo, N.M. won the Senior Open division title then went on to win the Senior Limited title in back-to-back matches at the USPSA 2010 Smith & Wesson National Handgun Championships held this past week in Las Vegas, Nevada.
Bednorz finished the Open match in 30th place overall with a final score of 1367.1100 that outpaced his nearest senior competitor, Dave Bridgman of San Diego, Calif., by 53.8345 points.
Then in the Limited match Bednorz again placed 30th overall, outgunning the 2010 Senior Limited-10 winner Kert Gaskill of Morehead City, N.C. with a final score of 1280.1026.
"The Open match went well, but it was a very difficult match with a challenging course of fire. In the Limited match I knew I'd have to focus on my sights a lot more than I'm used to as an Open shooter, especially with such a strong field to compete against, so I'm very pleased with my performance," said Bednorz.
In the Open contest Bridgman placed second with a score of 1313.2755 points. Canadian shooter Michael Auger of Mississauga, Onatario finished third with 1242.8781 while Otis Austin of Bullhead, Ariz. and James Hand of Collegeville, Penn. finished fourth and fifth with 1215.7855 and 1211.5317 respectively.
In the Limited match Gaskill finished just over 40 points behind Bednorz with 1239.9132 points. In third was Marlon Valencia with 1189.0467. Fourth place went to Nolan Smyth of San Jose, Calif. with a final score of 1089.7746, and fifth place went to Scott Leroux of Maple Valley. Wash. with a final score of 1079.3753 points.
The Smith & Wesson National Handgun Championships were held October 9 through 16 at the Desert Sportsman's Rifle & Pistol Club in Las Vegas, Nevada. Over 600 shooters put more than 250,000 rounds downrange in a quest for the coveted U.S. Practical Shooting Association national title in the Open, Limited-10, Limited, Production and Revolver divisions.
About:
USPSA is a non-profit membership association. Most of the more than 15,000 individual members belong to and regularly compete at one of the nearly 400 affiliated clubs and sections (groups of clubs banded together for mutual benefit) located across the United States. USPSA is affiliated with the International Practical Shooting Confederation (I.P.S.C.), which is comprised of approximately 67 nations. USPSA is the American region of IPSC. Visit: www.uspsa.org