The 21st Century Sniper- The Secrets Of Military Snipers Revealed
A Complete Practical Guide
By Brandon Webb and Glen Doherty, former U.S. Navy SEALS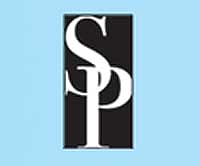 New York, NY –-(Ammoland.com)- Do you have what it takes to be a sniper?
Are you an intelligent shooter, a master of concealment in all environments, who can leverage technology to his deadly advantage?
The modern sniper uses the most up-to-date tools, training, and their own creativity to deliver a devastating impact on the battlefield. In The 21st Century Sniper, Navy SEAL sniper course managers Glen Doherty and Brandon Webb offer invaluable advice on how to become an expert.
This easy-to-read manual covers the latest research, development, testing, and evaluation of sniper weapons, systems, and optics.
"Brandon and Glen put you in the snipers' world . . . . They have done a great job representing long-gunners throughout history and the world." —MSG Randy Rhodes, U.S. Army (Ret.) Special Forces Team Sergeant and Silver Star winner

"Brandon and Glen provide the unique perspective of not only accomplished snipers, but of instructors whose students continue to bring their wrath upon our enemies." —CDR Tom Deitz, U.S. Navy (Ret.) and former Commanding Officer, SEAL Team FIVE
Inside you'll find chapters that include:
The history of snipers, from the battlefields of the Revolutionary War to the war in Iraq
The science of a sniper rifle from trigger pull to bullet flight
Velocity comparison tables
What makes a good sniper rifle—including accuracy, suppressors, and barrel design
Beginner ballistics, optics, and software
The future of special operations
And much more!
From trajectories and wind speed to computers and camouflage, Webb and Doherty cover everything a budding marksman needs to know to become a master. Peppered with photographs and anecdotes from real snipers all over the world, 21st Century Sniper is useful and fascinating for military marksmen, gun enthusiasts, outdoorsmen, and anyone interested in the art and science of the snipers' world.
About the Authors
Brandon Webb is a former U.S. Navy SEAL Chief Petty Officer with thirteen years of service. As a SEAL, he developed a niche as a sniper and his career involved combat deployments to Iraq, Afghanistan, and elsewhere. He is a former Navy SEAL sniper course manager, and a founder of The Wind Zero Group, Inc. of San Diego, California. He has been published in Maxim magazine, and is currently working on his first novel.
Glen Doherty is a combat-decorated SEAL who served the U.S. Navy for nine years. In addition to being Brandon Webb's shooting partner at the SEAL sniper course, he was a platoon Corpsman and attended the 18D Special Forces Combat Medical School. He is an expert in SEAL combat tactics and has trained operators all over the world. He is the vice president of operations for Wind Zero and is in the process of developing a modern tactical training facility and racetrack.
To schedule an interview with Brandon Webb or Glen Doherty, please contact:
Nina Boutsikaris / 212 643 6816 x 233 / [email protected]
21st Century Sniper
A Complete Practical Guide
By Brandon Webb and Glen Doherty
Skyhorse Publishing Paperback
On Sale: December 15, 2010
ISBN: 978-1-61608-001-3
Price: $17.95
About:
Founded in 2006, Skyhorse Publishing was at #2 on the 2010 Publisher's Weekly list of the fastest-growing independent publishers in the United States. Skyhorse publishes books on many different subjects in areas including sports and outdoors, military history, how-to, self-help, true crime, antiques and collectibles, transportation and aviation, current events, and more. In July 2010, Skyhorse acquired the assets of Arcade Publishing, including some 500 titles—many from prominent authors, including Umberto Eco, Elie Wiesel, Ingmar Bergman, Octavio Paz, and others. Skyhorse's founder is publishing industry veteran Tony Lyons, former CEO of The Lyons Press. Learn more at www.skyhorsepublishing.com.