Two Important Pro-Gun Bills Hanging in Jeopardy Ohio's Lame-Duck Session Teeters
Please Contact Your State Representative Immediately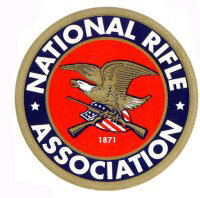 Charlotte, NC –-(Ammoland.com)- Before the summer recess, the Ohio Senate passed Senate Bill 239 and Senate Bill 247.
These bills now are now are before the House of Representatives for consideration. However, because the November election which resulted in the change of party power, the Democratic controlled House of Representatives recently announced the possible cancellation of the November lame-duck voting schedule thus killing both pro-gun initiatives.
SB239, sponsored by State Senators Shannon Jones (R-7) and Tim Shaffer (R-31), would eliminate the current confusing standards of carrying a firearm in a motor vehicle. In addition, the proposal would also allow permit holders to carry a firearm for self-defense in a restaurant that serves alcohol, provided they are not consuming, thus eliminating another "victim zone" in Ohio.
As reported earlier, Ohio has overly burdensome stipulations regarding how a concealed firearm must be carried in a motor vehicle.

Current law specifies that a firearm must be either be:
In a holster secured on the person.
In a closed case, bag, box, or other container that is in plain sight and that has a lid, a cover, or a closing mechanism with a zipper, snap, or buckle, which must be opened for a person to gain access to the handgun.
The loaded handgun is securely encased by being stored in a closed glove compartment or center console, or in a case that is locked. A locked case does not need to be in plain sight (an unlocked case does).
SB239 is a critical step forward to help assure that Ohio permit holders or permit holders of other states are not arrested for accidentally carrying their firearm in a prohibited manner.
SB247, introduced by State Senator Jason Wilson (D-30), would clarify and bring Ohio's statutes for the restoration of firearm rights in line with Federal law.
Please contact your State Representative TODAY and respectfully urge your legislator to demand that Democratic Leadership reconvene the House of Representatives and return to the 'people's business." Contact information for your State Representative can be found by clicking here
About:
Established in 1871, the National Rifle Association is America's oldest civil rights and sportsmen's group. Four million members strong, NRA continues its mission to uphold Second Amendment rights and to advocate enforcement of existing laws against violent offenders to reduce crime. The Association remains the nation's leader in firearm education and training for law-abiding gun owners, law enforcement and the military. Visit: www.nra.org