Mossberg Hires Linda Powell as Director of Media Relations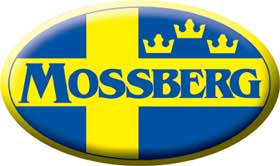 North Haven, CT – (Ammoland.com)- Effective immediately, Linda Powell has been appointed as Director of Media Relations at Mossberg. Powell brings 15 years of industry experience and is an accomplished hunter, traveling across the country and to destinations around the world. Her favorite passions remain bear, elk and turkey hunting but more importantly, she enjoys sharing her adventures with industry professionals and media partners. She is also passionate about mentoring new hunters.
Powell previously worked for the Freedom Group Family of Companies as their Manager of Press Relations serving Remington, Marlin, H&R, Bushmaster, DPMS and Dakota Arms.
Being a Life Member of the Rocky Mountain Elk Foundation (RMEF) and current RMEF Board Member, Endowment Member of the NRA, Member of the Boone and Crockett Club and Safari Club International as well as being recognized by the National Association of Professional Women, Powell shares important conservation qualities with Mossberg.
Tom Taylor, Vice President of Sales and Marketing states, "We are extremely pleased to have Linda Powell join our team. Linda has extensive knowledge of the firearms industry, shooting sports and hunting. She also understands the value the Mossberg family places on conservation, innovation and technology, and keeping the media and public informed. Her real-world experience and industry relationships will provide significant value to Mossberg as we head into a new decade."
About Mossberg
For over 90 years Mossberg has been a leader in the design and manufacturing of hunting, shooting sports, youth, military and law enforcement firearms. Founded in 1919, O.F. Mossberg & Sons, Inc. is the oldest family-owned firearms manufacturer in America, and is the largest pump-action shotgun manufacturer in the world. Leading the way with over 100 design and utility patents to its credit, and standing as the first ISO 9001 Certified long-gun manufacturer, Mossberg is considered to be one of the most innovative firearms manufacturers in U.S. History. For more information on commercial, special purpose, law enforcement and military shotguns, rifles and accessories, please visit their website at www.mossberg.com