Special 100th Anniversary Colt 1911 Named 2011 SHOT Show Gun
Bidding Surpasses $10,000 in Only Second Day, $23,025.00 at Last Check!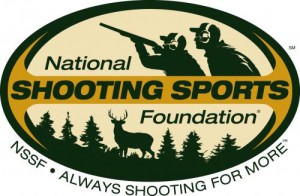 NEWTOWN, Conn –-(Ammoland.com)- A specially engraved Colt 1911 celebrating the 100th anniversary of that acclaimed side arm and featuring the Serial Number 1911COLT2011 is featured as a 2011 SHOT Show auction gun.
Typically, a milestone firearm such as this 100th Anniversary 1911 ends up locked away in a museum, a company vault or in a company executive's private collection. But thanks to Colt and the National Shooting Sports Foundation, this highly collectible handgun is being made available to Colt enthusiasts world-wide through auction on GunBroker.com.
In only the second day of the auction on GunBroker.com, more than 15,000 enthusiasts had viewed the gun and sent bidding over the $10,000 mark.
This special Colt boasts unique engraving, grips and features to commemorate the 100th Anniversary of the Model 1911 and the Colt Company's role in the history of that iconic firearm.
The left side of the gun features a prominent and powerful hand inlaid gold inscription, "100 YEARS AT AMERICA'S SIDE" and a gold-inlaid Rampant Colt.
The right side features large gold inlays including "1911-2011" and the serpentine "Colt". In addition, the serial number "1911COLT 2011" is hand-engraved and inlaid with gold.
All engraving work is by Colt Custom Shop Master Engravers, Steve Kamyk and George Spring. Engraving style is American Scroll with "B" (50 percent) coverage. All metal surfaces are polished and finished in Colt Royal Blue.
The gun also includes specially designed ivory grips with gold-plated Colt 1911 Anniversary Medallions.
As a very special bonus, the high bidder will be invited to visit the Colt Factory in Hartford, Connecticut on March 29, 2011—the official 100th Anniversary of the U.S. Army's approval of the 1911 as the U.S. Army sidearm. Winner will be given a private tour of the factory, will have lunch with Colt Management, receive a package of special Colt logo items and collectibles and will have photos taken with the Colt engravers.
During this visit, the high bidder will visit the Colt Historical Department and will be presented with an official document authenticating his Colt as the one and only 100th Anniversary 1911 featured as the 2011 SHOT Show gun and featuring the historic 1911COLT2011 Serial number. And to top off this special package, the high bidder will have the opportunity to have his or her initials engraved on spare mainspring housing as a keepsake or to have installed on their 1911.
The gun will be displayed in the Colt Booth at the SHOT Show, Booth # 12562.
All proceeds from the auction of this historic firearm will benefit the programs to further the Hunting Heritage Trust's programs to further America's hunting and shooting sports heritage.
As in recent years, bidding for the SHOT Show auction items will take place exclusively on GunBroker.com. GunBroker.com is a partner of both of the National Shooting Sports Foundation and the Hunting Heritage Trust.
The Colt SHOT Show auction opened for bidding on www.GunBroker.com on December 17, 2010 and will close at 1:00 pm Friday, January 21, 2011.
A special auction of two Browning firearms, including a new Model 1911-22 featuring Serial # 1911—and a new Model Browning that will be announced on GunBroker.com on January 1, 2011 will also be featured as SHOT Show auction guns.
The SHOT Show auction is administered by the Hunting Heritage Trust for the National Shooting Sports Foundation.
About NSSF
The National Shooting Sports Foundation is the trade association for the firearms industry. Its mission is to promote, protect and preserve hunting and the shooting sports. Formed in 1961, NSSF has a membership of more than 6,000 manufacturers, distributors, firearms retailers, shooting ranges, sportsmen's organizations and publishers. For more information, log on to www.nssf.org.