Zero Tolerance Should Not Replace Common Sense
16-Year Old Montana Girl Faces Expulsion for Hunting Rifle.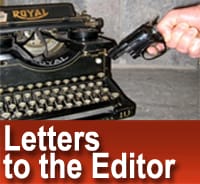 Columbia Falls, MT –-(Ammoland.com)- In some media stories, administrators of Columbia Falls High School (CFHS) are whining about outsiders meddling in "their" business, and are trying to recast themselves as victims.
These are the same administrators who suspended 16-year-old honor roll student and student council member Demari DeReu and poised her for possible expulsion from school because she volunteered to officials that she had inadvertently left her hunting rifle unloaded, cased and locked in the trunk of her car in the school parking lot.
A principle of a high school in another small town in Montana emailed me saying that the same sort of incident happens occasionally at his school. He asks the student to take the vehicle home and remove the firearm, or to simply move the vehicle off school property for the day, and please remember to never bring a gun to school again. This principal reports that his approach saves the hassle and expense of assembling the figurative firing squad for the student as Columbia Falls officials did, and that he does not get repeat offenders just because he uses some common sense.
Clearly, the officials at CFHS could have handled the incident with Demari differently and better. For example, they could have allowed Demari to make a quick trip home to leave her rifle there. She asked for that opportunity. Instead, school officials showed a remarkable lack of common sense by employing the knee-jerk response of immediately suspending Demari and throwing her into an expulsion hearing by the School Board, a response NOT required by law.
School officials claim their "hands are tied" because of the provisions of the federal Gun Free Schools Act. This is just a dodge by those bullying officials to avoid taking responsibility for their misconduct. The GFSA says, "Nothing in this section shall apply to a firearm that is lawfully stored inside a locked vehicle on school property, …"
It is exactly because the conduct of school officials was so outrageously lacking common sense and so inappropriate for our Montana culture that such situations invite – beg for – outside intervention. An episode as rude as this needs a very bright light shining on it.
As the School Board unravels this mess fueled by school officials, perhaps the Board will consider making common sense a required attribute for administrative personnel at CFHS. And, the School Board should not allow school officials to duck responsibility with the lie that their "hands are tied" by federal law, but should hold them responsible for unwarranted injury to an innocent person and for deviously trying to dodge personal responsibility.
Montana people should have zero tolerance for school officials who display such lack of common sense. School Board members ought to be replaced who refuse to hold their employee school officials responsible for this fiasco.
Gary Marbut, president
Montana Shooting Sports Association
https://www.mtssa.org
author, Gun Laws of Montana
https://www.mtpublish.com